Who travels where?
Who's where?

Questions?

Travel Report?
You must be logged in to create new topics.
Privacy & Rules: Your profile besides your posts is only visible for also logged in, checked and approved users. You can delete your profile and posts at any time easily. Read more here.
Solo Travel Community

Brand New
In our small, but fine Solo Travel Community for solo travelers, singles & friends you can exchange tips and locations with other solo travelers, find travel companions to travel a part of the way together, meet for a drink at the beach bar …
The community is brand new – we're looking forward to first posts from audacious and ice-breaking outriders!
We're already more than 40,000 solo travelers from all over the world ❤
Stay informed – also on new forum posts:
Who is where? Where are the meeting points?
The Newest Solo Travelers Among Us: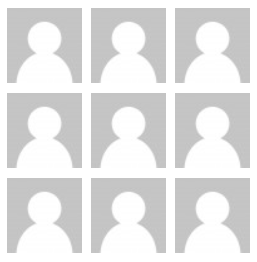 Not your computer? Don't forget to
log out
of Solo Travel and Facebook after your visit!
New Policy: First write something yourself, then read & discuss with others!
In order to prevent users with fake, questionable or commercial Facebook profiles as well as merely passive "spies" in the forum, we will only approve solo travelers who have written a first post themselves and who have a Facebook profile that is apparently real and that serves primarily personal purposes. But you don't have to write a long post nor do you have to be traveling!

Here are some ideas for a first post

• Introduce yourself ("Hi, I'm Maria from… I prefer to travel alone to / because…")
• Share your current or upcoming travel destination (if you want to meet other solo travelers or exchange with them about it)
• You could also ask a question (e.g. if you're looking for a travel buddy to a specific destination or for a trip discovered on Solo Travel)
• Discuss tours and accommodations for solo travelers available on Solo Travel
• or share your (positive and/or negative) experiences from your last solo trip!
Last Booked by Solo Travelers
show more

✈ Spain (f)
✈ Italy (f)
✈ Germany
✈ Greece (f)
✈ Italy (f)
✈ Germany
✈ Italy (f)
✈ Austria (f)
✈ Croatia (f)
✈ Portugal (f)
✈ Iceland
✈ Greece (f)
✈ Scandinavia for 18-35 yo
✈ Greece (f)
✈ Spain (f)
✈ Lanzarote Day Tour
✈ Germany (f)
✈ Flight NYC – Santo Domingo
✈ Germany (f)
✈ Portugal (f)
✈ Germany (f)
✈ Greece (f)
✈ Italy
✈ Hotel Principe Venice****
✈ Wakeup Aarhus** – Denmark
✈ Hiking in Austria (f)
✈ Croatia (f)
✈ Thailand Beaches
✈ Thailand Tour
✈ Germany (f)
✈ Sardinia (f)
✈ Greece (f)
✈ Portugal – Madeira (f)
✈ Germany (f)
✈ Netherlands (f)
✈ Croatia (f)
✈ Germany (f)
✈ Hiking in Austria (f)
✈ Namibia (f)
✈ Greece (f)
✈ Caribbean (f)