Local Living Italy—Tuscany San Gimignano
$ 1,163
 Info & Booking
Local Living Italy—Tuscany San Gimignano – Local Living Italy Tour Also for Solo Travelers & Friends
Local Living Italy—Tuscany San Gimignano

Tour for Everyone
If you've ever wanted to forge a deeper bond with a destination, this is your chance. Centred in San Gimignano, this Local Living adventure places you in the heart of central Tuscany. You're free to explore the town, visit vineyards, discover medieval highlights, or embrace your inner artist wandering the Tuscan countryside. If you're looking for a deeper dive into Italian cities, there'll be day trips to visit Siena and Florence. You'll share the main accommodation with like-minded travellers and a CEO (Chief Experience Officer) there to point you in the right direction. Prepare to fall in love with Italy.
"Our small group-trips are solo traveller-friendly"

Info from the internationally popular and very experienced operator of this tour: "If you're ready to explore some of the world's incredible destinations but can't find a travel buddy, just come along with [us]. Our small group-trips are solo traveller-friendly, letting you skip the search for the best routes or accommodations and focus on what really matters: having the time of your life." (read more)
Trip duration and price:

7 days from about US$ 1449* (you'll find other available currencies and final prices on the details & booking page)
Own Room?

To find out if single rooms or double rooms for single use are available for this trip and how high or low the single supplement is, visit the booking page of this tour. Below the itinerary, look for "What's Included" > "Available extras" > "My Own Room" (if available). Usually, the popular provider of this tour otherwise also offers sharing a double room with a same-sex travel companion (read more).
Tour Category:

Local Living
Tour Duration:

7 days
Tour Destination:

Italy, Europe
Start: Rome End: Rome
Price:

from about US$ 1449*
You'll find other available currencies and final prices per travel date on the details & booking page
You must be 18 to travel unaccompanied on a G Adventures tour. For minors travelling with a guardian over 21 years old, the minimum age is 12.
(Partially) travel with a nice group or entirely travel alone?
By booking an organized Italy tour or other trips you can not only reduce planning hassle, but often also save money, as tour operators can buy accommodations, transportation, etc. in larger contingents in advance and thus get special conditions. You will also benefit from the experience of the tour operator, professional tour guides (whose stories you can enjoy…) and have the easy opportunity to meet nice fellow travelers when traveling in a group. Anyone who has traveled before will know that travel companions or other traveling acquaintances are one of the most essential factors for unforgettable experiences. In addition, you usually have enough individual freedom even with organized tours and you can, if the arrival and departure is not included, additionally extend your stay individually before or after the group tour. If you still prefer to organize your trip completely on your own and travel independently, then you'll find all the practical tools you need to plan and book quickly & cheaply on our individual travel page.
All Tours Tours for Solo Travelers Tours for Young Adults
The Newest Solo Travelers Among Us: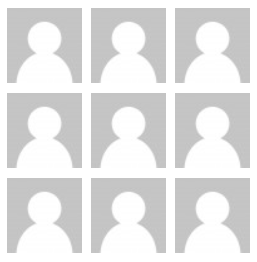 Who Travels Where?
Like Us?
Get occasional updates by email:
More great travel options not only, but especially for solo travelers, singles or friends:
* Deals and prices are subject to availability and can change at any time. All deal and booking advance information above is orientative and meant to help you with most relevant content, but with no guarantee of correctness. Details may have changed since the time of publication or last update of this deals page. Images are for illustrative purposes only. Like any booking platform, we get a small part of the revenues our selected booking partners receive. This doesn't increase the price for you, our quality booking partners simply have to share the revenue they receive anyways with us! Instead of being more expensive, your bookings through Solo Travel should be accompanied by more beautiful trips and significant savings, hopefully as intended, thanks to our ongoing efforts to provide you with the best possible booking tools, offers and prices. Additionally, you indirectly, i.e. without extra costs, support our engagement for Solo Travelers! The more bookings, the better we can work and the better argument we have for travel providers, tour operators, airlines, hotels and more to offer great deals for solo travelers & friends. Heartfelt thanks for any booking ❤