Info & Booking
European Trail – Unforgettable Germany Tour for Young Adults & Young Solo Travellers
This epic 23 day trail through Europe balances all the sightseeing icons with unexpected marvels and underrated destinations. From walking the cobbled streets of Michelangelo's Florence and seeing Paris lit up at night, to being blown away by the fairy-tale beauty of Slovenia's Lake Bled, getting a sobering WW2 education in Poland and bunking down amid snow-capped mountains in the Swiss Alps, this is a barnstorming European best-of. Because we don't want you to miss out on the unmissable.
"Most popular youth travel company in the world"

Info by the very experienced and internationally popular operator of this tour for young adults ("Most popular youth travel company in the world", Wikipedia): "Our trips are exclusively for 18-35s, and whether you join us solo or in a group, our trips are designed so you can share incredible experiences with young travellers just like you."
Reviews by tour participants:

4.7 out of 5 stars (324 Reviews)*
Trip duration and price:

23 days from about € 2,579* (you'll find other available currencies and final prices per travel date on the details & booking page)
Travel Style:

Iconic Essentials
Destination:

Europe > Germany > Berlin, Germany
More Details:

You'll find all details and the latest updates on the details & booking page
(Partially) travel with a nice group or entirely travel solo?
By booking an organized Germany tour for young adults or other Europe trips for young people you can not only reduce planning hassle, but often also save money, as tour operators can buy accommodations, transportation, etc. in larger contingents in advance and thus get special conditions. You will also benefit from the experience of the tour operator, professional tour guides (whose stories you can enjoy…) and have the easy opportunity to meet nice fellow travelers when traveling in a group. Anyone who has traveled before will know that travel companions or other traveling acquaintances are one of the most essential factors for unforgettable experiences. In addition, you usually have enough individual freedom even with organized tours and you can, if the arrival and departure is not included, additionally extend your stay individually before or after the group tour with young adults. If you still prefer to organize your trip completely on your own and travel independently, then you'll find all the practical tools you need to plan and book quickly & cheaply on our individual travel page.
All Tours for Young Adults All Tours for Solo Travelers Singles Holidays
The Newest Solo Travelers Among Us: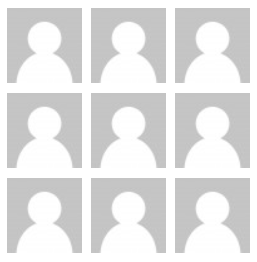 Who Travels Where?
Like Us?
Get occasional updates by email:
More great travel options not only, but especially for solo travelers, singles or friends:
* Deals and prices are subject to availability and can change at any time. All deal and booking advance information above is orientative and meant to help you with most relevant content, but with no guarantee of correctness. Details may have changed since the time of publication or last update of this deals page. Images are for illustrative purposes only. Like any booking platform, we get a small part of the revenues our selected booking partners receive. This doesn't increase the price for you, our quality booking partners simply have to share the revenue they receive anyways with us! Instead of being more expensive, your bookings through Solo Travel should be accompanied by more beautiful trips and significant savings, hopefully as intended, thanks to our ongoing efforts to provide you with the best possible booking tools, offers and prices. Additionally, you indirectly, i.e. without extra costs, support our engagement for Solo Travelers! The more bookings, the better we can work and the better argument we have for travel providers, tour operators, airlines, hotels and more to offer great deals for solo travelers & friends. Heartfelt thanks for any booking ❤