Undiscovered Georgia
$ 3,046
 Info & Booking
Amazing Singles Holidays Georgia for Solo Travelers & Singles
Undiscovered Georgia
Singles Holidays Georgia for Solo Travelers & Friends: Straddling the crossroads of Europe and Asia, Georgia's fascinating history and culture beckon. Medieval monasteries perched on hilltops, natural wonders including the other-worldly Prometheus Caves, fairytale churches and thermal spas, there's something for everyone here. Soak up the charms of its capital Tbilisi, then learn secrets from a Georgian kitchen in Khaketi. A country of wine lovers, Georgia is the self-proclaimed birthplace of wine – sample the fruits of its labour in an underground winery and gaze up to the dramatic, snow-capped peaks of the Greater Caucasus Mountains. Nestled between Russia and Azerbaijan, Georgia is a glorious, undiscovered holiday destination just waiting to be explored.
Highlights:
Walking tour of Tbilisi, Georgia's capital, including the Old Town
Take part in culinary demonstrations & sample local wines in Georgia's wine district
Visit to Gergeti Holy Trinity Church in the breathtaking Greater Caucasus Mountains
Travel along the historic Silk Road
Discover medieval monasteries, churches & a synagogue
Visit the famous Dariali Gorge on the Georgian-Russian border
Full day of activities in the Martvili Canyon
Explore natural wonders inside the Caves of Prometheus
Enjoy a farewell dinner at Guramishvili Winery in Saguramo with wine tasting
Duration & Price:
8 Days from about £ 2,449*
Note: This Georgia singles tour is mainly suitable for British solo travellers as the operator of this tour usually includes flights from Great Britain by default. If you want to depart from another part of the world, you'll find many beautiful and for sure unforgettable
tours for women only
,
tours for everyone
(i.e. with a colorfully mixed group probably) or
tours for young adults
– all from internationally very popular and experienced tour operators and without included flights or with international departure airports available. You'll also find individual
day trips, activities & excursions
on Solo Travel.
Itinerary*
Day 2 Tbilisi
You'll arrive in the Georgian capital of Tbilisi today. After arrival, we'll head straight out into the heart of Tbilisi's beautiful, compact centre, built in the 5th century. We'll experience the city's main attractions and learn about its complicated past on a leisurely walking tour. We'll start at the Metekhi plateau, from where we'll take in panoramic views of the city standing proudly against the striking backdrop of the Greater Caucasus Mountains. Georgia's famous mountain range stretches between the Taman Peninsula of the Black Sea and the Caspian Sea that separates Europe and Asia. Enjoy a lunch after this introduction to the city.
We'll then journey by cable car to the majestic Narikala Fortress ruins, rising high over Tbilisi's picturesque Old Town and the twisting Mtkvari River. We'll explore this ancient symbol of defence – partially destroyed by an earthquake in 1827 – by walking along the trail, where the city will unfold beneath you. Discover sulphuric baths with therapeutic waters along the way.
Next, we'll get an insight into the country's rich culture through an array of dazzling archaeological findings and fascinating artefacts in the National Museum of Georgia. We'll take a stroll down Shardeni Street, lined with atmospheric cafés, before visiting the Great Synagogue. This significant landmark was built by Georgian Jews in the late 19th century among a cluster of churches. Decorated with intricate floral designs and Hebrew details, it's a real feast for the eyes.
To round off our day in style, we'll enjoy a traditional meal together at a restaurant, followed by a display of Georgian folklore.
Meals included: L,D
Day 3 Kakheti
If you're a food and wine aficionado, you'll love today's excursion to Kakheti. Together, we'll learn secrets from a Georgian kitchen and sample the local wine in the heart of the famous wine region. The rolling countryside is dotted with vineyards, home to a staggering 400 types of grape.
Our morning is a tale of two monasteries. We'll begin at the towering Alaverdi monastery, where local monks made their own wine in the 11th century. Then, we'll explore the Gremi monastery, which was the capital of the Kakheti Kingdom from 1466 to 1616. Once a vibrant cultural hub, it was destroyed when Shah Abbas of Persia invaded the town.
Winding through the Khareba winery tunnel carved into the Great Caucasus Range, we'll discover how the tunnel was used to age the wine. Here, we'll enjoy a cooking lesson followed by a delicious lunch complete with a wine tasting where you'll learn about the notes and flavours of Georgian wine. Foodies are in for a real treat. We'll observe how traditional Georgian bread is made and prepare one of the national dishes, Khinkali. These dumplings are made from twisted dough, stuffed with meat and fragrant spices and eaten with your hands. We'll also see how Churchkhela is created, a traditional candle-shaped sweet dish made from two of Georgia's favourite ingredients – grapes and nuts. We'll thread together a long string of nuts and dip them into concentrated grape juice. We'll then drive back to Tbilisi.
Meals included: B,L
Day 4 Kazbegi
We'll gather bright and early for breakfast at the hotel before our scenic drive towards the Kazbegi region, twisting and turning along the historic Georgian Military Highway through the dramatic High Caucasus Mountains. On the way, we'll reach the colourful Cross Pass that stands at 2,395 metres and travel along the Tergi River, punctuated with rugged canyons and gorges.
En route, we'll visit the Ananuri architectural complex – the site of multiple dynasty uprisings – that overlooks a reservoir on the Aragvi River. When we reach Kazbegi – the main town of the region – we'll travel in a 4×4 through lush woodland valleys until we reach the lovely 14th century Gergeti Holy Trinity Church. Perched on a picturesque hilltop, the fairytale church is surrounded by sweeping vistas of snowy peaks including the brooding dormant stratovolcano, Mount Kazbeg.

After marvelling at nature's epic wonders, we'll drive to the spectacular Dariali Gorge along the Tergi River that stretches all the way to the Georgian-Russian border. This famous gorge that straddles the border is known by locals as the most romantic place in the Caucasus Mountains. It has been immortalised in Russian poetry, notably by Lermontov in 'The Demon'.

We'll rest our heads in the ski resort of Gudauri tonight and enjoy a delicious meal at our hotel as we look forward to tomorrow's adventures.
Meals included: B,D
Day 5 The Silk Road & Uplistsikhe
We've got an exciting day ahead of us, starting with a drive along the ancient Silk Road that famously connected the East and the West. We're heading to perennially-invaded Gori, the birthplace of the Soviet leader Joseph Stalin.
Next, we'll explore the UNESCO-listed, expansive cave town of Uplistsikhe – known as the Lord's Fortress – one of the first rock-carved towns in Georgia. Before Georgia became a Christian country, this was the site of pagan rituals in the 1st millennium BC.
After exploring this cave town that once housed 20,000 people for ourselves, we'll make a photo stop at the remarkable statue outside the Museum of Stalin. We'll then drive to the spa resort of Tskaltubo, which will be our base for the next two nights.
Meals included: B,D
Day 6 Martvili Canyon
Today, we're going to visit Martvili Canyon, an excellent place for an adventure. The area, located in the Samegrelo region, boasts dazzling blue-green waters and incredible cascading waterfalls. Once a bathing spot for Georgia's Dadiani aristocracy, today locals flock here to admire the breathtaking scenery and take boat trips on the glittering, crystal-clear water.
Next, we'll drive to Kutaisi and soak up the UNESCO-listed 12th century Gelati Monastery Complex and Academy. Inspired by the gold details in paintings, the monastery was built by King David IV of Georgia – nicknamed David the Builder.
The monastery personifies the flourishing medieval architecture of the Golden Age. Marvel at ornate ceilings and admire King David's tomb that he wanted visitors to step onto. The academy once housed famous scientists, philosophers and theologians.
Tonight, we'll gather for a traditional dinner.
Meals included: B,D
Day 7 Caves of Prometheus
We're going to soak up even more of Georgia's magnificent sights today. Millions of years old and bathed in colourful lights, the Prometheus Caves are the pinnacle of Georgia's Imereti region. A myriad of sublime natural wonders, the illuminated caves are bursting with breathtaking stalactites, stalagmites, petrified waterfalls, cave pearls, and underground rivers and lakes.
Later we'll travel to the holy city of Mtskheta. Placed at the top of a mountain at the confluence of the Mtkvaria and Aragvi Rivers, we'll find an enchanting monastery. The Georgian Orthodox Jvari Monastery has religious and cultural significance and dates back to the 6th century. According to folklore, Jvari's cross of miracles drew pilgrims from across the Caucasus.
Later, we'll visit the Svetitskhoveli Cathedral, famous as the location where Jesus' robe is said to be buried. One of the most sacred places in Georgia, it is decorated both inside and out with fantastic stone carvings and faded frescoes.
When we've finished admiring the cathedral in all its glory, we'll head to Mtskheta's narrow, winding streets for a snack and some souvenir shopping.
This evening we will enjoy a final taste of Georgian wine over dinner as we share stories of our trip. We then return to Tbilisi.
Meals included: B,D
Day 8 Tbilisi – UK
Why not explore more of Tbilisi today before we head to the airport for your flight back to the UK.
Meals included: B,L
Additional Information
Please note: There are so many aspects of Georgia to experience and to ensure you see the best of the country this tour will be very full with long, yet rewarding, days.
Included*
Holiday Director as your host
Return flights from London
6 nights in 4-star hotels plus 1 night in flight
A guaranteed twin or double room of your own
14 meals: 7 breakfasts, 2 lunches, 5 dinners including a welcome drink & farewell dinner
Overseas transfers, other transportation & porterage
Characteristics of this singles holiday*
Classic Touring
Walking
All Breakfasts
Flight Choices
All Highlights Included
Max Group Size 30
Reasons to trust the UK based provider of this singles tour*
"All holidays are financially protected via ATOL (flight-inclusive holidays) and financial insurance (non-flight packages). Additionally, all customer money is held in a Trust Fund, governed by independent Trustees. This means your money is 100% protected no matter what. If your travel plans change, you can use your initial deposit against another holiday at a later date."
The Newest Solo Travelers Among Us: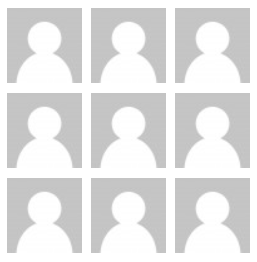 Who Travels Where?
Like Us?
Get occasional updates by email:
More great travel options not only, but especially for solo travelers, singles or friends:
* Deals and prices are subject to availability and can change at any time. All deal and booking advance information above is orientative and meant to help you with most relevant content, but with no guarantee of correctness. Details may have changed since the time of publication or last update of this deals page. Images are for illustrative purposes only. Like any booking platform, we get a small part of the revenues our selected booking partners receive. This doesn't increase the price for you, our quality booking partners simply have to share the revenue they receive anyways with us! Instead of being more expensive, your bookings through Solo Travel should be accompanied by more beautiful trips and significant savings, hopefully as intended, thanks to our ongoing efforts to provide you with the best possible booking tools, offers and prices. Additionally, you indirectly, i.e. without extra costs, support our engagement for Solo Travelers! The more bookings, the better we can work and the better argument we have for travel providers, tour operators, airlines, hotels and more to offer great deals for solo travelers & friends. Heartfelt thanks for any booking ❤