Undiscovered Georgia
$ 3,176
 Info & Booking
Amazing Singles Holidays Georgia for Solo Travelers & Singles
Undiscovered Georgia
Singles Holidays Georgia for Solo Travelers & Friends: Straddling the crossroads of Europe and Asia, Georgia's fascinating history and culture beckon. Medieval monasteries perched on hilltops, natural wonders including the other-worldly Prometheus Caves, fairytale churches and thermal spas, there's something for everyone here. Soak up the charms of its capital Tbilisi, then learn secrets from a Georgian kitchen in Khaketi. A country of wine lovers, Georgia is the self-proclaimed birthplace of wine – sample the fruits of its labour in an underground winery and gaze up to the dramatic, snow-capped peaks of the Greater Caucasus Mountains. Nestled between Russia and Azerbaijan, Georgia is a glorious, undiscovered holiday destination just waiting to be explored.
Highlights:
Walking tour of Tbilisi, Georgia's capital, including the Old Town, Take part in culinary demonstrations & sample local wines in Georgia's wine district, Visit to Gergeti Holy Trinity Church in the breathtaking Greater Caucasus Mountains, Travel along the historic Silk Road, Discover medieval monasteries, churches & a synagogue, Visit the famous Dariali Gorge on the Georgian-Russian border, Full day of activities in the Martvili Canyon, Explore natural wonders inside the Caves of Prometheus, Enjoy a farewell dinner at Guramishvili Winery in Saguramo with wine tasting
8 Days from about £ 2,399*
This Georgia tour is mainly suitable for British solo travellers as flights from Great Britain are included by default. If you want to depart from another part of the world, you'll find many beautiful
tours for solo travellers
without included flights or with other departure airports available
here
.
The Newest Solo Travelers Among Us: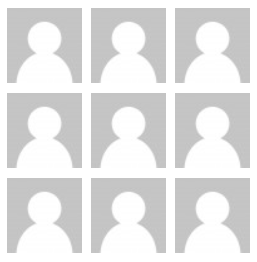 Who Travels Where?
Like Us?
Get occasional updates by email:
More great travel options not only, but especially for solo travelers, singles or friends:
* Deals and prices are subject to availability and can change at any time. All deal and booking advance information above is orientative and meant to help you with most relevant content, but with no guarantee of correctness. Details may have changed since the time of publication or last update of this deals page. Images are for illustrative purposes only. Like any booking platform, we get a small part of the revenues our selected booking partners receive. This doesn't increase the price for you, our quality booking partners simply have to share the revenue they receive anyways with us! Instead of being more expensive, your bookings through Solo Travel should be accompanied by more beautiful trips and significant savings, hopefully as intended, thanks to our ongoing efforts to provide you with the best possible booking tools, offers and prices. Additionally, you indirectly, i.e. without extra costs, support our engagement for Solo Travelers! The more bookings, the better we can work and the better argument we have for travel providers, tour operators, airlines, hotels and more to offer great deals for solo travelers & friends. Heartfelt thanks for any booking ❤