Salzburg & Vienna – The Sounds of Austria
$ 2,410
 Info & Booking
Amazing Singles Holidays Austria for Solo Travelers & Singles
Salzburg & Vienna – The Sounds of Austria
Singles Holidays Austria for Solo Travelers & Friends: Begin your musical journey through Austria in 'Sound of Music' city Salzburg, where Mozart was born and medieval treasures lurk around every corner. On to St Florian, to see Anton Bruckner's final resting place, before discovering Vienna's highlights including the magnificent Schönbrunn Palace.
Highlights:
Guided tour of Salzburg including Mozart's birthplace
Tasting traditional homemade organic specialities
Tour of the Salzkammergut – the Austrian Lake District
Cruise on Lake Wolfgang
Visit Hallstatt & Bad Ischl
Tour of St Florian Monastery including a recital on the famous Bruckner Organ
Danube cruise in the Wachau Valley
Guided tour of Vienna & its market
Duration & Price:
7 Days from about £ 1,999*
Note: This Austria singles tour is mainly suitable for British solo travellers as the operator of this tour usually includes flights from Great Britain by default. If you want to depart from another part of the world, you'll find many beautiful and for sure unforgettable
tours for women only
,
tours for everyone
(i.e. with a colorfully mixed group probably) or
tours for young adults
– all from internationally very popular and experienced tour operators and without included flights or with international departure airports available. You'll also find individual
day trips, activities & excursions
on Solo Travel.
Itinerary*
Day 2 Salzburg
Today we include a tour of 'Sound of Music' city Salzburg – one of Europe's best-preserved historic cities. The centre has hardly changed since the times of Mozart. The famous Austrian composer was born here and during our tour we'll visit his birthplace, now a museum dedicated to his works.
This afternoon, we'll make our way to Joglbauer, a family-owned farm which produces its own organic produce. Here, we will taste an array of traditional specialities including freshly baked bread and pastries, cheese, homemade juice and cider. It promises to be a treat for your tastebuds!
Later, we'll enjoy dinner in the hotel, after which you can join an optional classical concert at Mirabell Palace.
Meals included: B,D
Day 3 Salzkammergut, Hallstatt & Bad Ischl
Salzkammergut, or the Austrian Lake District, is our destination today, with our first stop St Gilgen on the shores of Lake Wolfgang, where we'll enjoy a boat trip. Next, we visit Hallstatt, a UNESCO-listed village which sits at the base of a mountain. On our way back to Salzburg, we'll pass through the spa town of Bad Ischl. We'll gather for dinner this evening at the hotel.
Meals included: B,D
Day 4 St Florian, Wachau Valley & Vienna
We'll head to Vienna today, where we stay for three nights. En route we'll visit the parish of St Florian, renowned for the Augustinian Monastery boys' choir, the Florianer Sängerknaben. We'll enter the monastery and at the end of our tour we'll enjoy a live organ concert. Next, we head to the Wachau Valley for a scenic Danube cruise, before arriving in Vienna.
Meals included: B,D
Day 5 Vienna
Today we'll discover Vienna's highlights as we explore with a Local Guide. Highlights include the famous Ringstrasse – a smart boulevard lined with fine buildings, including the State Opera and the Hofburg Palace. We'll also pass Vienna's cathedral and finish at the magnificent Schönbrunn Palace. Dinner is served in a traditional restaurant. Later, you can also join an optional concert of music from Strauss at the grand Wiener Kursalon.
Meals included: B,D
Day 6 Vienna
This morning, we're going to head out on a walking tour of Vienna, including its famous market. If you wish, you can also take a horse-drawn carriage ride through the Old Town and visit the Imperial Apartments on our optional excursion, including a visit to the rooms used by Empress Elisabeth and Emperor Franz Joseph.
Later, we'll head to a wine tavern for a farewell dinner accompanied by lively Viennese Schrammel music.
Meals included: B,D
Day 7 Vienna – UK
We'll transfer to the airport for your return flight to the UK.
Meals included: B
Additional Information
Please note – 28th April 2023 & 4 August 2023 departures are women-only tours
Included*
Holiday Director as your host & Specialist Local Guide
Return flights from London
6 nights half-board in 4-star hotels
A guaranteed twin or double room of your own
12 meals: 6 breakfasts, 6 dinners including a welcome drink & farewell dinner
Overseas transfers, other transportation & porterage
Characteristics of this singles holiday*
Relax & Discover
Half Board
Flight Choices
Max Group Size 30
Women Only Departure Available
Reasons to trust the UK based provider of this singles tour*
"All holidays are financially protected via ATOL (flight-inclusive holidays) and financial insurance (non-flight packages). Additionally, all customer money is held in a Trust Fund, governed by independent Trustees. This means your money is 100% protected no matter what. If your travel plans change, you can use your initial deposit against another holiday at a later date."
The Newest Solo Travelers Among Us: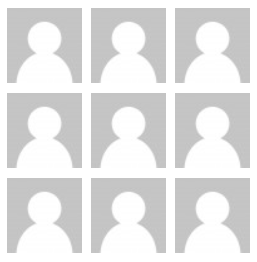 Who Travels Where?
Like Us?
Get occasional updates by email:
More great travel options not only, but especially for solo travelers, singles or friends:
* Deals and prices are subject to availability and can change at any time. All deal and booking advance information above is orientative and meant to help you with most relevant content, but with no guarantee of correctness. Details may have changed since the time of publication or last update of this deals page. Images are for illustrative purposes only. Like any booking platform, we get a small part of the revenues our selected booking partners receive. This doesn't increase the price for you, our quality booking partners simply have to share the revenue they receive anyways with us! Instead of being more expensive, your bookings through Solo Travel should be accompanied by more beautiful trips and significant savings, hopefully as intended, thanks to our ongoing efforts to provide you with the best possible booking tools, offers and prices. Additionally, you indirectly, i.e. without extra costs, support our engagement for Solo Travelers! The more bookings, the better we can work and the better argument we have for travel providers, tour operators, airlines, hotels and more to offer great deals for solo travelers & friends. Heartfelt thanks for any booking ❤