Info & Booking
Amazing Singles Holidays Costa Rica for Solo Travelers & Singles
Real Costa Rica
Singles Holidays Costa Rica for Solo Travelers & Friends: If you want to discover the real Costa Rica, this is the tour for you. There's so much packed in to this nine-day adventure, from a visit to an indigenous community, to guided boat tours through the jungle. You'll enjoy a stay on the stunning Caribbean coast, discover the flora and fauna of national parks and take a tour of a coffee plantation. For the thrill seeker, there's even an option to take in breathtaking views of the rainforest as you soar across an exhilarating zip line. 
Highlights:
Visit Cahuita National Park
Visit an indigenous Bribri community to learn about their culture & traditions
Enjoy a traditional Bribri lunch and learn how chocolate is made
Visit Tortuguero Village & the Caribbean Conservation Center
Enjoy two guided boat tours through Tortuguero National Park
Experience the Mi Cafecito Coffee Tour
Local Flavours – Sample traditional dishes and eat like a local in the home of a Bribri family
Duration & Price:
12 Days from about £ 3,749*
Note: This Costa Rica singles tour is mainly suitable for British solo travellers as the operator of this tour usually includes flights from Great Britain by default. If you want to depart from another part of the world, you'll find many beautiful and for sure unforgettable
tours for women only
,
tours for everyone
(i.e. with a colorfully mixed group probably) or
tours for young adults
– all from internationally very popular and experienced tour operators and without included flights or with international departure airports available. You'll also find individual
day trips, activities & excursions
on Solo Travel.
Itinerary*
Day 2 San José – Puerto Viejo de Limon
Our adventure begins as we travel to Puerto Viejo de Limon, a beach resort on the Caribbean coast. A popular spot for surfers, it boasts crystal-clear waters and stunning sandy beaches.
This afternoon we will visit Cahuita National Park, which was created to preserve the coral reef along its shores. Sea turtles nest in the protected marine area and the reef is home to many different species of coral and fish. On land, brightly coloured birds including green ibises, keel-billed toucans and herons live in the forest, and you might spot mammals such as monkeys and pacas roaming amongst the tropical plants. Get to know your travelling companions over a welcome drink and dinner this evening.
Meals included: B,D
Day 3 Puerto Viejo de Limon
There's a fascinating day in store, as we learn about the indigenous Bribri people of Costa Rica and get an insight into their culture and traditions. We travel to the Bribri Reserve, the biggest indigenous community in the country, where we will begin our visit to Watsi. We will visit a family where five generations live together under the same roof, and learn about their home and lifestyle. You will also discover how the Bribri people use medicinal plants and produce chocolate. You'll even have an opportunity to grind your own before enjoying a taste of the finished product. You'll then join the family for a delicious home-cooked meal of local chicken with vegetables, served on plantain leaves with no cutlery needed. After lunch you will visit one of the most spectacular waterfalls in the area: the Rio Dos Aguas Waterfall.
Meals included: B,L
Day 4 Tortuguero National Park
We've an early start today as we set off for Tortuguero National Park. We'll stop at a restaurant for breakfast, and as there are no roads into Tortuguero, the final part of our journey will be by boat. We'll arrive at our hotel in time for lunch, and will visit Tortuguero Village to find out about the local community this afternoon. We'll also visit the Caribbean Conservation Center to discover more about the sea turtles that nest on the nearby beaches.
Meals included: B,L,D
Day 5 Tortuguero National Park
We'll explore Tortuguero National Park on two guided boat tours today. This beautiful region is one of Costa Rica's most important ecological sites and a renowned nesting site for sea turtles. Behind a beach-fringed coastline, a network of freshwater channels cuts through the dense jungle and is home to a variety of other wildlife, including monkeys, river otters, crocodiles, caimans and many species of bird.
Keep your eyes peeled for sightings as you cruise the waterways, canals and swamps, and explore some of the trails on foot. Your guide is on hand to answer questions about the history and wildlife of the park and will do their best to help you spot as many different species as possible.
Meals included: B,L,D
Day 6 Tortuguero – Muelle de San Carlos
After breakfast we leave Tortuguero by boat and then drive to the village of Muelle de San Carlos. We'll stop at a restaurant for lunch on the way, and then visit 'Mi Cafecito Coffee Tour' in the afternoon. During our tour of this community coffee plantation, we will gain an insight into the lives of Costa Rica's coffee producers. There will also be an opportunity to sample the coffee and purchase some to take home as a souvenir.
When we arrive in Muelle de San Carlos, the rest of the day will be free for you to relax and enjoy the facilities at the hotel. You could take a dip in the swimming pool or perhaps enjoy a drink with your travelling companions.
Meals included: B,L
Day 7 Muelle de San Carlos
If you want to discover Costa Rica's rainforest canopy, we've lined up two fantastic optional excursions for today. The not-so-good news is you can only choose one – as they both take place at the same time!
The first option is a zip-line adventure in La Fortuna. Experience a rush of adrenaline as you fly through the rainforest canopy from platforms suspended in the treetops. You'll see the impressive Canyon of the Arenal River and get a unique view of the rainforest's extraordinary flora and fauna. Be sure to keep a look out for wildlife too, monkeys, toucans, hummingbirds and sloths all reside in this part of the forest.
If you prefer to admire the rainforest at a slower pace, our second option is a visit to the Hanging Bridges of Arenal. Explore the rainforest on a walking trail which crosses no less than 15 bridges, six of which are hanging in the rainforest canopy, offering a spectacular view of the scenery below. It's an incredible experience, with highlights including 98-metre-long Tyra Bridge and Waterfall Bridge which is suspended 60 metres in the air. Keep your eyes peeled as you walk – more than 250 species of bird live in this rainforest reserve along with a vast array of reptiles, mammals and insects.
Meals included: B,D
Day 8 Muelle de San Carlos – Arenal
After breakfast we will transfer you to La Fortuna which is your base for the next 3 nights, exploring more of Costa Rica's incredible highlights, from dense rainforests and soaring volcanoes to Idyllic tropical beaches. This afternoon join us on an optional bird watching tour where you will observe bird species in their natural habitat, explore the trails of the reserve where your experienced guide will explain all about the species such as the Chocu aco and the Boat Billed Heron.
Meals included: B
Day 10 Arenal
After breakfast why not join us on an optional excursion hiking La Fortuna Waterfall trekking through tropical forests to the base of the waterfalls natural pools.
This evening enjoy a farewell dinner in a local restaurant in the centre of La Fortuna serving traditional Costa Rican dishes.
Meals included: B,D
Day 12 Arrive UK
You will arrive in the UK today.
Additional Information
Please note: This tour requires a good degree of physical fitness and is not suitable for anyone with limited mobility. You will be required to board boats and walk in a variety of terrain. Most walks take place on paths and tracks, but some will be slightly more strenuous and may involve moderate slopes, tracks, hills and foot bridges, which may be rough underfoot at times. Sturdy shoes are essential.
Included*
Holiday Director as your host & specialist Local Guide
Return flights from London
Use of an airport lounge in the UK
10 nights in 4-star hotels & jungle lodges plus 1 night in flight
A guaranteed twin or double room of your own
19 meals: 10 breakfasts, 4 lunches, 5 dinners including a welcome drink
Overseas transfers, other transportation & porterage
Characteristics of this singles holiday*
Classic Touring
Walking
All Breakfasts
Flight Choices
Max Group Size 20
Reasons to trust the UK based provider of this singles tour*
"All holidays are financially protected via ATOL (flight-inclusive holidays) and financial insurance (non-flight packages). Additionally, all customer money is held in a Trust Fund, governed by independent Trustees. This means your money is 100% protected no matter what. If your travel plans change, you can use your initial deposit against another holiday at a later date."
The Newest Solo Travelers Among Us: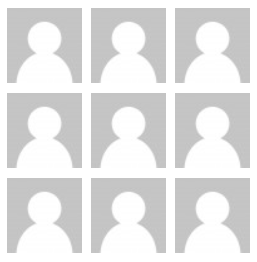 Who Travels Where?
Like Us?
Get occasional updates by email:
More great travel options not only, but especially for solo travelers, singles or friends:
* Deals and prices are subject to availability and can change at any time. All deal and booking advance information above is orientative and meant to help you with most relevant content, but with no guarantee of correctness. Details may have changed since the time of publication or last update of this deals page. Images are for illustrative purposes only. Like any booking platform, we get a small part of the revenues our selected booking partners receive. This doesn't increase the price for you, our quality booking partners simply have to share the revenue they receive anyways with us! Instead of being more expensive, your bookings through Solo Travel should be accompanied by more beautiful trips and significant savings, hopefully as intended, thanks to our ongoing efforts to provide you with the best possible booking tools, offers and prices. Additionally, you indirectly, i.e. without extra costs, support our engagement for Solo Travelers! The more bookings, the better we can work and the better argument we have for travel providers, tour operators, airlines, hotels and more to offer great deals for solo travelers & friends. Heartfelt thanks for any booking ❤