Northern Cyprus Hidden History
$ 1,678
 Info & Booking
Amazing Singles Holidays Cyprus for Solo Travelers & Singles
Northern Cyprus Hidden History
Singles Holidays Cyprus for Solo Travelers & Friends: Northern Cyprus offers year-round sunshine, picturesque landscapes, ancient ruins and medieval walled towns. Uncover thousands of years of history on this relaxing holiday.
Highlights:
Kyrenia Castle & harbour tour
St Hilarion Castle & Bellapais Monastery
A day of tasting with the locals at Akdeniz village
Duration & Price:
8 Days from about £ 1,349*
Note: This Cyprus singles tour is mainly suitable for British solo travellers as the operator of this tour usually includes flights from Great Britain by default. If you want to depart from another part of the world, you'll find many beautiful and for sure unforgettable
tours for women only
,
tours for everyone
(i.e. with a colorfully mixed group probably) or
tours for young adults
– all from internationally very popular and experienced tour operators and without included flights or with international departure airports available. You'll also find individual
day trips, activities & excursions
on Solo Travel.
Itinerary*
Day 2 Kyrenia
After breakfast, join your Holiday Director for an included guided tour of Kyrenia Town. We'll discover the horseshoe-shaped Venetian harbour and Kyrenia Castle, which boasts a fascinating Shipwreck Museum. You may choose to visit this during free time. It houses one of the oldest trade ships in the world, which was discovered in the 1960s after laying on the seabed for more than 2,000 years. The afternoon has been left free, so you might choose to make the most of your hotel's facilities, which include two swimming pools. This evening, join your fellow travellers for a welcome drink before dinner.
Meals included: B,D
Day 3 Kyrenia – at Leisure
Today, our optional excursion takes us to the ancient city of Salamis, home to a treasure trove of ruins. Highlights of our tour include the Roman bath house, which still displays traces of its original mosaics, a gymnasium boasting an elegant colonnade and impressive statues, and a restored Roman amphitheatre. We'll continue to the medieval walled town of Famagusta. Stroll around the walls and take in sights including the 14th century St Nicholas Cathedral, the Venetian Palace, St Barnabas Monastery, the abandoned quarter of Varosha and the Royal Tombs, which date back to around the 7th century BC.
Meals included: B,D
Day 4 St Hilarion Castle & Bellapais Monastery
Our included excursion today takes us through picturesque countryside to the Kyrenia Mountains, also known as the Five Finger Mountains. Firstly, we will visit St Hilarion Castle with magnificent views and afterwards we will visit the village of Bellapais to see the ruins of its 13th century monastery, a fine example of Renaissance Gothic architecture.
Meals included: B,D
Day 5 Kyrenia – at Leisure
Our optional excursion today takes us on full day exploration to the very east of the island of Cyprus. We will stop in Yeni Erenkoy where you can visit the Ayios Thyrsos Church which has a very scenic location near the sea. After this we will head on to Dipkarpaz which is a small stop for buying water or carrots for the famous donkeys on the Karpaz peninsula. These wild donkeys have been living on the peninsula for years. They are very tame and friendly, and are also a protected species by law. We will then drive all the way to the end of the peninsula to see the St Apostolos Andres Monastery. There are plenty of wild donkeys here too. We will then start the drive back to the hotel, but will stop at Golden beach which is one of the best in the whole of Cyprus where you can swim. Lunch is included on this excursion.
Meals included: B,D
Day 6 Kyrenia
After breakfast, we will drive west of Kyrenia, through remote villages to Akdeniz. Here we will visit a bakery to see how the locals make bread, followed by a visit to a farm where we will see how halloumi cheese is made. We'll then head to a local beach side restaurant and enjoy lunch, with free time to swim if you wish. We will return to our hotel in the afternoon.
Meals included: B,L,D
Day 7 Kyrenia – at Leisure
You can spend a further day at leisure or maybe you'll join our optional excursion to Nicosia with included lunch. The capital of Cyprus is split in two by the 'Green Line', dividing the Turkish and the Greek Cypriot communities. A stroll through the Old Town will introduce a picturesque combination of 16th century walls, pavement cafés, charming squares and historic monuments including St Sophia Cathedral and the Kyrenia Gate. After your guided tour, there's time to explore with your fellow travellers or indulge in a spot of shopping.
Meals included: B,D
Day 8 Larnaca – UK
Today, we'll transfer you to the airport for your flight back to the UK.
Meals included: B
Included*
Holiday Director as your host & Specialist Local Guide
Return flights from London
7 nights half-board in a 4-star hotel
A guaranteed twin or double room of your own
15 included meals: 7 breakfasts, 1 lunch, 7 dinners including a welcome drink & farewell dinner
Overseas transfers, other transportation & porterage
Characteristics of this singles holiday*
Relax & Discover
Half Board
Flight Choices
Max Group Size 35
Reasons to trust the UK based provider of this singles tour*
"0"
The Newest Solo Travelers Among Us: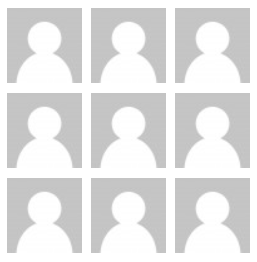 Who Travels Where?
Like Us?
Get occasional updates by email:
More great travel options not only, but especially for solo travelers, singles or friends:
* Deals and prices are subject to availability and can change at any time. All deal and booking advance information above is orientative and meant to help you with most relevant content, but with no guarantee of correctness. Details may have changed since the time of publication or last update of this deals page. Images are for illustrative purposes only. Like any booking platform, we get a small part of the revenues our selected booking partners receive. This doesn't increase the price for you, our quality booking partners simply have to share the revenue they receive anyways with us! Instead of being more expensive, your bookings through Solo Travel should be accompanied by more beautiful trips and significant savings, hopefully as intended, thanks to our ongoing efforts to provide you with the best possible booking tools, offers and prices. Additionally, you indirectly, i.e. without extra costs, support our engagement for Solo Travelers! The more bookings, the better we can work and the better argument we have for travel providers, tour operators, airlines, hotels and more to offer great deals for solo travelers & friends. Heartfelt thanks for any booking ❤