New Year on the Lisbon Coast
$ 2,117
 Info & Booking
Amazing Singles Holidays Portugal for Solo Travelers & Singles
New Year on the Lisbon Coast
Singles Holidays Portugal for Solo Travelers & Friends: Set on the western edge of the beautiful Lisbon coastline, the charming seaside resort of Ericeira is the perfect base for this New Year get-away. Over five days you'll discover many historic highlights, starting with a tour of Portugal's capital, Lisbon, where you'll see the iconic Belém Tower and visit the Maritime Museum. You'll also discover the beautiful palaces and villas of picturesque Sintra and explore the medieval walled town of Óbidos, where time seems to have stood still.
Highlights:
Discover Lisbon's highlights
Explore picturesque Sintra & the Cabo da Roca lighthouse
Celebrate the New Year with an evening of live music
Tour of the walled town of Óbidos
Duration & Price:
5 Days from about £ 1,749*
Note: This Portugal singles tour is mainly suitable for British solo travellers as the operator of this tour usually includes flights from Great Britain by default. If you want to depart from another part of the world, you'll find many beautiful and for sure unforgettable
tours for women only
,
tours for everyone
(i.e. with a colorfully mixed group probably) or
tours for young adults
– all from internationally very popular and experienced tour operators and without included flights or with international departure airports available. You'll also find individual
day trips, activities & excursions
on Solo Travel.
Itinerary*
Day 1 UK – Ericeira
Today, you fly to Lisbon. On arrival we'll transfer you to your hotel, which is located in the picturesque seaside resort of Ericeira and offers panoramic views of the Atlantic Ocean. After settling into your room, why not head out for a stroll. Ericeira sits on the western edge of the beautiful Lisbon coast and boasts a promenade lined with cafés, bars and restaurants. Back at the hotel, get to know your travelling companions over a welcome drink before dinner this evening.
Meals included: D
Day 2 Lisbon
We're going to discover Portugal's capital, Lisbon, today on a full-day tour. The city is home to many historic attractions, and our guided walk begins as we make our way through the narrow medieval alleyways of the Alfama District, crowned by an ancient castle. We'll then admire the UNESCO-listed Belém Tower, which was the starting point of many sea voyages in the 16th century and is a symbol of Portugal's power during the Age of Discovery.
We'll round off our tour as we head inside the Maritime Museum. Among the items on display is a figure of the Archangel Raphael that journeyed with Vasco da Gama on his expedition to India. At this time of year, Lisbon is also renowned for its spectacular festive lights, which will add a touch of magic to our day out. Later we'll gather again back at hotel for dinner.
Meals included: B,D
Day 3 New Year's Eve, Sintra & Cabo da Roca
Enjoy a hearty breakfast before we head off to the charming region of Sintra. Located at the foot of a mountain and surrounded by forest, it is dotted with villas and palaces which were the summer residences of the kings of Portugal. We'll also take in the dramatic sight of the Cabo da Roca lighthouse (Weather dependent). Sitting on a promontory jutting out into the Atlantic, this is the most westerly point in mainland Europe. We'll head back to the hotel in plenty of time to get ready for this evening's festivities, a special New Year's Eve dinner.
Meals included: B,D
Day 4 New Year's Day, Óbidos
We'll enjoy a leisurely morning at the hotel, before we make our way to the picturesque walled town of Óbidos for an included tour. Little has changed here since medieval times, and on our stroll we'll discover a hilltop castle, a maze of cobbled streets and delightful red-roofed, whitewashed houses. Perhaps take a stroll along the ramparts that enclose the town's historic centre for wonderful views.
Meals included: B,D
Day 5 Ericeira – UK
Today we'll transfer to the airport for our return flight to the UK.
Meals included: B
Included*
Holiday Director as your host & Specialist Local Guide
Return flights from London
4 nights half-board in a 4-star hotel
A guaranteed twin or double room of your own
8 included meals: 4 breakfasts, 4 dinners including a welcome drink
Overseas transfers, other transportation & porterage
Characteristics of this singles holiday*
Festive
Short Break
Half Board
Reasons to trust the UK based provider of this singles tour*
"0"
The Newest Solo Travelers Among Us: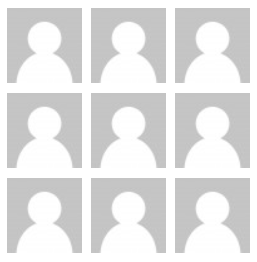 Who Travels Where?
Like Us?
Get occasional updates by email:
More great travel options not only, but especially for solo travelers, singles or friends:
* Deals and prices are subject to availability and can change at any time. All deal and booking advance information above is orientative and meant to help you with most relevant content, but with no guarantee of correctness. Details may have changed since the time of publication or last update of this deals page. Images are for illustrative purposes only. Like any booking platform, we get a small part of the revenues our selected booking partners receive. This doesn't increase the price for you, our quality booking partners simply have to share the revenue they receive anyways with us! Instead of being more expensive, your bookings through Solo Travel should be accompanied by more beautiful trips and significant savings, hopefully as intended, thanks to our ongoing efforts to provide you with the best possible booking tools, offers and prices. Additionally, you indirectly, i.e. without extra costs, support our engagement for Solo Travelers! The more bookings, the better we can work and the better argument we have for travel providers, tour operators, airlines, hotels and more to offer great deals for solo travelers & friends. Heartfelt thanks for any booking ❤