Jordan – A Land of Ancient Treasures & Empires
$ 3,315
 Info & Booking
Amazing Singles Holidays Jordan for Solo Travelers & Singles
Jordan – A Land of Ancient Treasures & Empires
Singles Holidays Jordan for Solo Travelers & Friends: Discover Jordan's gleaming treasures as you journey to biblical sites, the 'lost city' of Petra and through magical desert landscapes.
Highlights:
Tour of Amman including the Roman amphitheatre and the Citadel
Visit to Jerash
Travel the Kings Highway & visit Madaba & Mount Nebo
Create a piece of mosaic
Discover the 'lost city' of Petra
Traditional cookery experience
Discover Shobak fortress
Bedouin village visit with lunch
A visit to Wadi Rum
A stay at the Dead Sea
Duration & Price:
8 Days from about £ 2,749*
Note: This Jordan singles tour is mainly suitable for British solo travellers as the operator of this tour usually includes flights from Great Britain by default. If you want to depart from another part of the world, you'll find many beautiful and for sure unforgettable
tours for women only
,
tours for everyone
(i.e. with a colorfully mixed group probably) or
tours for young adults
– all from internationally very popular and experienced tour operators and without included flights or with international departure airports available. You'll also find individual
day trips, activities & excursions
on Solo Travel.
Itinerary*
Day 2 Amman
A good breakfast will set us up for a full day of discovery as we get to grips with the culture and traditions of Jordan. We'll begin with a walking tour of Amman, where we'll mingle with the locals as we step inside the King Abdullah Mosque and look around the busy vegetable market. We'll see the well-preserved Roman amphitheatre, which in its heyday could accommodate 6,000 spectators, and the Nymphaeum, a Roman public fountain.
Our tour is not finished yet, as we now head to Jerash – one of the largest and best-preserved Roman cities that still exists today. Your tour highlights are sure to be the Temples of Artemis and Zeus, Hadrian's Triumphal Arch and a street of columns that stretches for a mile.
We're going to head to a restaurant this evening for dinner.
Meals included: B,D
Day 3 Madaba – Petra
A day of exploration lies ahead as we journey south to Petra today. The route we follow, along the King's Highway, gives us the chance to visit some fascinating sites. First, we're going to Madaba, where St George's Church is home to the famous Mosaic Map. Dating back to the 6th century, it is the oldest map of Palestine in existence. After you've admired this revered work of art, you've got the chance to make your own as we include a visit to a mosaic school to learn this intricate craft. After you've created a unique souvenir of your holiday, we'll continue our journey to Mount Nebo. This elevated ridge rises 700 metres above sea level and, according to the Hebrew Bible, it's from here that Moses saw the Promised Land. We'll stand here today and take in panoramic views of the Holy Land and the valley of the River Jordan.
On arrival in Petra, we'll head to a restaurant for dinner and then check into our hotel, which is similar in design to a traditional Jordanian village. We'll be heading to the famous 'lost city' of Petra tomorrow, but if you'd like to start your discoveries right away, come with us on an optional trip tonight. Following a path lit by candles, we'll walk through the Siq to view the incredible Treasury building. This is also subtly illuminated by the glow of many candles spread out before it – a truly awe-inspiring sight.
Meals included: B,D
Day 4 Petra
We're going to spend today exploring Petra – a 'rose-red' city carved by the Nabateans out of vast cliffs, which we'll reach via a journey along the Siq. The excitement builds as we walk through this long, narrow gorge, which is an experience in itself as the colours and formations of the rocks that tower above us are incredible. After walking 1km, we are rewarded with the sight of the Treasury building, which is almost perfectly preserved and features ornate carvings on its facade.
One of many wonders here, we'll tour the site with a Local Guide, who will tell us about the Nabatean culture and show us highlights including intricately carved tombs and a Roman-style theatre. There's plenty of time to explore at your own pace before we return to the hotel.
This evening, we'll enjoy a dinner with a difference as we head to a restaurant, where with help from the chef, we'll try our hand at cooking local dishes. Then, we'll sit down together and eat what we have prepared.
Meals included: B,D
Day 5 Petra – Wadi Rum
This morning we'll depart on our journey to Wadi Rum, stopping en route at the ancient fortress of Shobak. This is one of the largest and most impregnable of the chain of forts built by the Crusaders and is an impressive example of military architecture. Every stronghold was built to be a day's journey from its neighbour, and at night, beacons were lit to signal to Jerusalem that each was safe. We'll then head to Wadi Rum, a vast desert whose rocky landscape has been carved by the forces of nature. With sand dunes and sandstone rock formations of all shapes, sizes and colours, this magical landscape is sure to leave a lasting impression. The Bedouin people who live in the deserts of Jordan consider receiving guests a great honour, and we'll experience their hospitality today as we visit a Bedouin village where, over herb tea and lunch, we'll get to know our hosts and learn about their semi-nomadic lifestyle and traditions.
Tonight, we are staying in the heart of Wadi Rum, where our hotel is in the guise of a Bedouin camp and you'll stay in your own Bedouin-style tent. Once you've settled in, enjoy an included dinner of traditional dishes and afterwards, maybe join an optional stargazing excursion. As you look up to the clear desert skies, an Expert Guide will tell you about the constellations you will see.
Meals included: B,L,D
Day 6 Wadi Rum – Dead Sea
After breakfast, we'll leave the desert behind and make our way to the Dead Sea, where our hotel sits on its shores. This is the lowest spot on earth, and its waters are renowned for their buoyancy and therapeutic qualities. Due to the high salt content as well as 21 other minerals, it's impossible to sink in the Dead Sea, so enjoy relaxing and floating in this natural spa.
Meals included: B,D
Day 8 Amman – UK
Today we'll transfer to the airport for your return flight to the UK.
Meals included: B
Included*
Holiday Director as your host & Specialist Local Guides
Return flights from London
7 nights in 4-star hotels
A guaranteed twin or double room of your own
14 meals: 7 breakfasts, 1 lunch, 6 dinners including a welcome & farewell dinner & drink
Overseas transfers, other transportation & porterage
Free of charge visa upon arrival in Jordan
Characteristics of this singles holiday*
Classic Touring
Half Board
Flight Choices
Max Group Size 35
Reasons to trust the UK based provider of this singles tour*
"0"
The Newest Solo Travelers Among Us: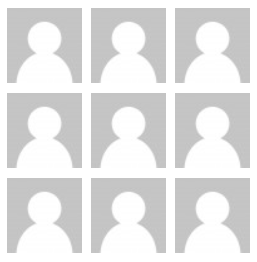 Who Travels Where?
Like Us?
Get occasional updates by email:
More great travel options not only, but especially for solo travelers, singles or friends:
* Deals and prices are subject to availability and can change at any time. All deal and booking advance information above is orientative and meant to help you with most relevant content, but with no guarantee of correctness. Details may have changed since the time of publication or last update of this deals page. Images are for illustrative purposes only. Like any booking platform, we get a small part of the revenues our selected booking partners receive. This doesn't increase the price for you, our quality booking partners simply have to share the revenue they receive anyways with us! Instead of being more expensive, your bookings through Solo Travel should be accompanied by more beautiful trips and significant savings, hopefully as intended, thanks to our ongoing efforts to provide you with the best possible booking tools, offers and prices. Additionally, you indirectly, i.e. without extra costs, support our engagement for Solo Travelers! The more bookings, the better we can work and the better argument we have for travel providers, tour operators, airlines, hotels and more to offer great deals for solo travelers & friends. Heartfelt thanks for any booking ❤