Imperial Cities & The Road of the Kasbahs
$ 2,965
 Info & Booking
Amazing Singles Holidays Morocco for Solo Travelers & Singles
Imperial Cities & The Road of the Kasbahs
Singles Holidays Morocco for Solo Travelers & Friends: Morocco is a country of vivid colours, towering gorges, sweeping sand dunes and bustling, atmospheric cities – and you'll see it all on this fantastic tour, as you follow in the footsteps of the sultans. Sweep through the desert on a 4×4 adventure, stroll through the winding streets of the medinas, venture into ancient kasbahs and view some of the country's most stunning architectural features as you traverse its colonial cities and natural landscapes. You'll also cook up some of the true flavours of Morocco for yourself at a cookery class and sample African hospitality with dinner in a traditional riad.
Highlights:
Casablanca tour, Visit to Rabat, Guided visit to Meknes – the 'Moroccan Versailles', See the Roman Ruins of Volubilis, Dinner in a traditional Moroccan riad, Sightseeing tour of Fes & the Medina, Sunset 4-wheel drive into the desert, Travel through Todgha Gorge & the Road of a Thousand Kasbahs, Visit to Ait Benhadou Kasbah, Marrakech city tour, Essaouria visit, Enjoy learning about Moroccan cuisine when you attend a cooking class, Moroccan folklore show & dinner in berber tents
11 Days from about £ 2,599*
This Morocco tour is mainly suitable for British solo travellers as flights from Great Britain are included by default. If you want to depart from another part of the world, you'll find many beautiful
tours for solo travellers
without included flights or with other departure airports available
here
.
The Newest Solo Travelers Among Us: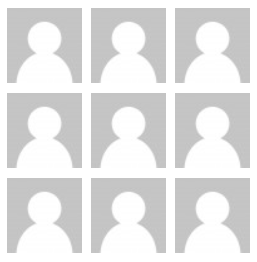 Who Travels Where?
Like Us?
Get occasional updates by email:
More great travel options not only, but especially for solo travelers, singles or friends:
* Deals and prices are subject to availability and can change at any time. All deal and booking advance information above is orientative and meant to help you with most relevant content, but with no guarantee of correctness. Details may have changed since the time of publication or last update of this deals page. Images are for illustrative purposes only. Like any booking platform, we get a small part of the revenues our selected booking partners receive. This doesn't increase the price for you, our quality booking partners simply have to share the revenue they receive anyways with us! Instead of being more expensive, your bookings through Solo Travel should be accompanied by more beautiful trips and significant savings, hopefully as intended, thanks to our ongoing efforts to provide you with the best possible booking tools, offers and prices. Additionally, you indirectly, i.e. without extra costs, support our engagement for Solo Travelers! The more bookings, the better we can work and the better argument we have for travel providers, tour operators, airlines, hotels and more to offer great deals for solo travelers & friends. Heartfelt thanks for any booking ❤