French & Italian Riviera Splendour
$ 1,896
 Info & Booking
Amazing Singles Holidays France for Solo Travelers & Singles
French & Italian Riviera Splendour
Singles Holidays France for Solo Travelers & Friends: On this splendid tour, you'll soak up the glamour of both the French and Italian Rivieras. as you discover medieval villages and laze on golden beaches. We'll head to the charming French village of Menton and discover medieval Dolceacqua in Italy. A visit to stylish Monte Carlo, playground of the rich and famous, is also included and if you fancy some time to relax, golden-hued beaches are never too far away.
Highlights:
Explore Menton on the Cote d'Azur, and medieval Dolceacqua
Discover glamorous Monaco & Monte Carlo
Feast with wine in an authentic watermill
Duration & Price:
8 Days from about £ 1,549*
Note: This France singles tour is mainly suitable for British solo travellers as the operator of this tour usually includes flights from Great Britain by default. If you want to depart from another part of the world, you'll find many beautiful and for sure unforgettable
tours for women only
,
tours for everyone
(i.e. with a colorfully mixed group probably) or
tours for young adults
– all from internationally very popular and experienced tour operators and without included flights or with international departure airports available. You'll also find individual
day trips, activities & excursions
on Solo Travel.
Itinerary*
Day 1 UK – Nice
Today you fly to Nice. On arrival, we will transfer you to your hotel in the resort of Alassio on the Ligurian coast. This golden stretch of coastline borders its more famous neighbour, the French Riviera, and is just as picturesque with sandy beaches and sparkling azure waters.
Meals included: D
Day 2 Menton & Dolceacqua
Today we'll head to Menton in France, a coastal town on the Cote d'Azur close to the Italian border. Its streets are lined with pretty pastel-coloured houses and we'll have time to take a stroll and admire the 17th century Basilica of Saint-Michel, one of the finest baroque churches in southern France.
Next, we'll cross the border back to Italy and stop in medieval Dolceacqua, made up of two beautiful villages connected by a stone bridge.
Meals included: B,D
Day 3 Alassio – at Leisure
A day to relax, to take it all in, the day has been left free for you to spend as you wish. You might head off to discover one of the longest sandy beaches in the eastern Liguria region, or spend time exploring the lively town centre and its historic monuments
Meals included: B,D
Day 4 Alassio – at Leisure
Santa Margherita is one of the most elegant resorts on the Italian Riviera. You can discover its charm on our optional excursion, which also includes a visit to Portofino, which we'll reach by boat if the weather is on our side. What used to be a quiet fishing village is now one of the region's most exclusive resorts, filled with designer boutiques and a fine selection of restaurants and bars. Take a walk among its maze of streets to the Church of St Giorgio, which is close to the harbour. Perhaps take a seat at a café here and enjoy spectacular views across the bay as you sip a coffee or enjoy a chilled glass of wine.
Meals included: B,D
Day 5 Monaco & Monte Carlo
The stylish principality of Monaco is a sovereign state that has been ruled by the Grimaldi family for more than seven centuries. It boasts luxurious hotels, exclusive restaurants and the highest number of millionaires per square metre than any other country in the world! The district of Monte Carlo is the sophisticated playground of the rich and famous, renowned for its famous casino, exquisite gardens, opulent boutiques and a grand harbour filled with expensive yachts. We'll discover these glamorous sights on today's full-day included excursion.
Meals included: B,D
Day 6 Lunch at a Watermill
Today we will have a very special lunch at an ancient watermill, which has been turned into a rustic restaurant. Be prepared for a feast of food and drink, as you work your way through the authentic Italian tasting menu, sampling more than ten dishes. All these will be washed down with wine and Limoncello.
Meals included: B,L,D
Day 7 Alassio – at Leisure
Nice, set against a backdrop of blue skies and sparkling sea, is the chic capital of the French Riviera. This is where our optional tour begins today. We'll visit the Place Massena, the largest square in the historic old district, which is home to impressive fountains and stunning neoclassical buildings with red-coloured façades. Recognised as a national monument of France, we'll also see St Nicholas Orthodox Cathedral. Consecrated in 1912 with the support of Tsar Nicholas II, inside is housed a vast collection of icons and decorative works of huge historical value.
Later, we head inland to the charming medieval village of St Paul de Vence, built on a rocky outcrop and surrounded by ramparts. A stroll around the Old Town reveals a maze of charming streets, shady squares and beautiful views of the Bay of Nice.
Meals included: B,D
Day 8 Nice – UK
We'll transfer to the airport for your return flight to the UK. .
Meals included: B
Included*
Holiday Director as your host & Specialist Local Guides
Return flights from London
7 nights half-board in a 4-star hotel
A guaranteed twin or double room of your own
15 included meals: 7 breakfasts, 1 lunch, 7 dinners including welcome & farewell drinks
Overseas transfers, other transportation & porterage
Characteristics of this singles holiday*
Relax & Discover
Half Board
Flight Choices
Max Group Size 35
Reasons to trust the UK based provider of this singles tour*
"All holidays are financially protected via ATOL (flight-inclusive holidays) and financial insurance (non-flight packages). Additionally, all customer money is held in a Trust Fund, governed by independent Trustees. This means your money is 100% protected no matter what. If your travel plans change, you can use your initial deposit against another holiday at a later date."
The Newest Solo Travelers Among Us: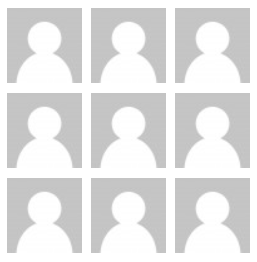 Who Travels Where?
Like Us?
Get occasional updates by email:
More great travel options not only, but especially for solo travelers, singles or friends:
* Deals and prices are subject to availability and can change at any time. All deal and booking advance information above is orientative and meant to help you with most relevant content, but with no guarantee of correctness. Details may have changed since the time of publication or last update of this deals page. Images are for illustrative purposes only. Like any booking platform, we get a small part of the revenues our selected booking partners receive. This doesn't increase the price for you, our quality booking partners simply have to share the revenue they receive anyways with us! Instead of being more expensive, your bookings through Solo Travel should be accompanied by more beautiful trips and significant savings, hopefully as intended, thanks to our ongoing efforts to provide you with the best possible booking tools, offers and prices. Additionally, you indirectly, i.e. without extra costs, support our engagement for Solo Travelers! The more bookings, the better we can work and the better argument we have for travel providers, tour operators, airlines, hotels and more to offer great deals for solo travelers & friends. Heartfelt thanks for any booking ❤