Info & Booking
Amazing Singles Holidays Italy for Solo Travelers & Singles
Discover Sicily
Singles Holidays Italy for Solo Travelers & Friends: As you explore Italy's largest island you'll discover a host of highlights. Its most famous landmark is Mount Etna, and you can choose to ascend Europe's tallest active volcano by cable car. Perched high on a cliff is Taormina, and here you'll see its incredible Greco-Roman theatre. On to Syracuse next, where a Greek theatre carved into the hills is one highlight of your tour. A visit to the Villa del Casale reveals a rich collection of Roman mosaics, while Sicily's capital, Palermo, is a feast for the eyes with its diverse mix of architectural styles and the exquisite mosaics housed inside the Capella Palatine chapel. Explore Monreale Cathedral, which boasts many sparkling treasures and enjoy a stroll around Cefalú, a lovely seaside town which is also blessed with many sightseeing highlights.
Highlights:
0
Duration & Price:
8 Days from about £ 1,749*
Note: This Italy singles tour is mainly suitable for British solo travellers as the operator of this tour usually includes flights from Great Britain by default. If you want to depart from another part of the world, you'll find many beautiful and for sure unforgettable
tours for women only
,
tours for everyone
(i.e. with a colorfully mixed group probably) or
tours for young adults
– all from internationally very popular and experienced tour operators and without included flights or with international departure airports available. You'll also find individual
day trips, activities & excursions
on Solo Travel.
Itinerary*
Day 2 Taormina
Mount Etna is Europe's tallest active volcano, standing at approximately 3,329m high. Globally significant, this immense peak is listed as a UNESCO World Heritage Site. This morning you'll enjoy a truly memorable experience as you journey up in a cable car. Taormina is perched on a cliff top, overlooking two beautiful sweeping bays. During our included afternoon excursion we will also visit the magnificent Greco-Roman theatre.
Meals included: B,D
Day 3 Letojanni – at leisure
Spend the day as you please, enjoying the facilities of the hotel or at the nearby beach. Alternatively join an optional excursion to the historical city of Syracuse where we'll explore the old town of Ortigia with a guide followed by time to explore at your leisure.
Meals included: B,D
Day 4 Piazza Armerina
The fascinating Villa del Casale, a Roman villa built in the 4th century, is another of the island's many UNESCO World Heritage Sites. This fascinating structure, located just outside the town of Piazza Armerina, boasts the richest and most complex collection of Roman mosaics in the world.
Meals included: B,D
Day 5 Cefalu
The popular seaside town of Cefalù is set on a rocky headland and boasts lovely sandy beaches. We will visit this pretty fishing port today. It is dominated by one of Sicily's finest Norman cathedrals, which houses some of the island's earliest and best preserved Byzantine mosaics.
Meals included: B,D
Day 6 Campofelice Di Roccella – at Leisure
The ancient town of Agrigento showcases Sicily's Greek past. On an optional excursion today your Local Guide will introduce you to the Valley of the Temples, one of the greatest examples of Greater Greece's art and architecture, and one of Sicily's major attractions.
Meals included: B,D
Day 7 Palermo & Monreale
Today we'll visit Palermo, Sicily's vibrant capital, which boasts a wealth of architecture ranging in style from Arabic to Art Nouveau. We'll stop at the market where we'll be treated to a street food experience in a local cafe. Snacking on the street is a proud, centuries-old tradition in Palermo and we're going to taste an array of authentic Sicilian delicacies. Watching over Palermo is the beautiful Monreale Cathedral, one of the greatest examples of Norman architecture in the world. The pleasant yet unremarkable exterior of the cathedral offers no clue as to the exquisite golden paintings and spectacular mosaics you'll discover when you venture inside. This evening gather with your travelling companions for a farewell get-together.
Meals included: B,L,D
Day 8 Catania – UK
Today we'll transfer to Catania airport for our return flight to the UK.
Meals included: B
Additional Information
Pools are typically open from May-October, at the discretion of the hotel.
Please note – 16 June 2023 & 8 September 2023 departures are women-only tours.
For 2023 itinerary, please see our latest brochure (September 2022).
Included*
Holiday Director as your host & Specialist Local Guide
Return flights from London
7 nights half-board in 4-star hotels
A guaranteed twin or double room of your own
15 included meals: 7 breakfasts, 1 lunch, 7 dinners including welcome drink & farewell get-together
Overseas transfers, other transportation & porterage
Characteristics of this singles holiday*
Relax & Discover
Half Board
Flight Choices
Max Group Size 35
Women Only Departure Available
Reasons to trust the UK based provider of this singles tour*
" have made every effort to ensure the accuracy of the hotel images provided on this website and images of room types displayed may vary to those offered on your tour. Therefore due to the possibility of inadvertent errors we do not guarantee their accuracy. Hotels, airlines used and flight times are subject to change and will be confirmed in your final documents."
The Newest Solo Travelers Among Us: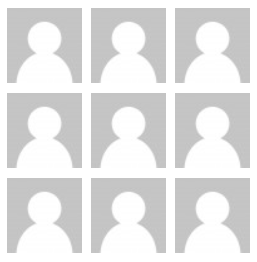 Who Travels Where?
Like Us?
Get occasional updates by email:
More great travel options not only, but especially for solo travelers, singles or friends:
* Deals and prices are subject to availability and can change at any time. All deal and booking advance information above is orientative and meant to help you with most relevant content, but with no guarantee of correctness. Details may have changed since the time of publication or last update of this deals page. Images are for illustrative purposes only. Like any booking platform, we get a small part of the revenues our selected booking partners receive. This doesn't increase the price for you, our quality booking partners simply have to share the revenue they receive anyways with us! Instead of being more expensive, your bookings through Solo Travel should be accompanied by more beautiful trips and significant savings, hopefully as intended, thanks to our ongoing efforts to provide you with the best possible booking tools, offers and prices. Additionally, you indirectly, i.e. without extra costs, support our engagement for Solo Travelers! The more bookings, the better we can work and the better argument we have for travel providers, tour operators, airlines, hotels and more to offer great deals for solo travelers & friends. Heartfelt thanks for any booking ❤