Croatia & the Makarska Riviera
$ 1,928
 Info & Booking
Amazing Singles Holidays Croatia for Solo Travelers & Singles
Croatia & the Makarska Riviera
Singles Holidays Croatia for Solo Travelers & Friends: Soak up the beauty of Croatia's coast, explore the ancient walled cities of Zadar and Dubrovnik and discover the idyllic islands of Hvar and Brac.
Highlights:
Sightseeing tour of Zadar
Boat trip to Hvar & Brac with lunch & wine on board
Visit to Pag Island
Sheep's cheese-tasting on Pag island
Krka National Park & wine-tasting
Duration & Price:
8 Days from about £ 1,599*
Note: This Croatia singles tour is mainly suitable for British solo travellers as the operator of this tour usually includes flights from Great Britain by default. If you want to depart from another part of the world, you'll find many beautiful and for sure unforgettable
tours for women only
,
tours for everyone
(i.e. with a colorfully mixed group probably) or
tours for young adults
– all from internationally very popular and experienced tour operators and without included flights or with international departure airports available. You'll also find individual
day trips, activities & excursions
on Solo Travel.
Itinerary*
Day 2 Zadar
Zadar is a city with a history spanning more than 3,000 years, and your tour gives you the chance to admire the fortified walls which were built by the Venetians to protect it from Ottoman invaders. You've also the chance to see, and hear, Zadar's sea organ. What looks like a broad staircase is actually a very clever system of pipes and whistles that descends into the sea, and as the waves crash over it, it produces a hypnotic sound. Our tour also takes in the remains of the Roman Forum and the church of St Donat – the focal point of the city.
Meals included: B,D
Day 3 Pag Island
This morning we're going to head to Pag Island, which is connected to the mainland by a bridge. The island is well known for its salt production, its traditional lace and its highly prized sheep's cheese. Upon arrival we'll set off on a short walking tour of Pag town with our Local Guide, which includes visits to the Salt Museum and the Lace Museum. You'll then have free time here to explore at your own pace, before we head to the island's cheese factory and indulge in a tasting.
Meals included: B,D
Day 4 Petrcane – Krka National Park
Today we are going to explore Krka National Park, which features the breathtaking Skradinski Buk Falls among its natural wonders. Many wildlife species and mammals make their home here too, including the endangered European otter, so if you're lucky you may see one of these endearing creatures. Next we head to a vineyard to try some of Croatia's excellent wines.
Meals included: B,D
Day 5 Tucepi – at Leisure
Enjoy the clear waters of the Adriatic and maybe take the chance to unwind in the bars scattered along the coastline as you spend a day in your resort. Alternatively, why not join us on an optional full-day excursion to Dubrovnik. Widely referred to as the 'Pearl of the Adriatic', this historic city is famed for its beauty. We'll stroll through a well-preserved maze of narrow streets and charming squares, and head up to the impressive city walls. We'll also see the magnificent cathedral here and the Franciscan monastery, which houses the oldest pharmacy in Europe. During free time, explore further with your travelling companions and maybe head to a restaurant for a spot of lunch.
Meals included: B,D
Day 6 Islands of Hvar & Brac
Croatia is well known for its many picturesque islands, and today we include a cruise to two of the largest, Brac and Hvar. We'll step ashore in the popular town of Bol on the island of Brac, where the iconic Zlatni Rat beach juts out into the Adriatic. Next, we head to the beautiful island of Hvar to take a stroll around the old port town of Jelsa. Our cruise then continues as we soak up gorgeous views and enjoy an included lunch with wine.
Meals included: B,L,D
Day 7 Tucepi – at Leisure
Tucepi is a delightful town with an inviting beach and a lovely centre. Take time today to explore your surroundings, relax at your hotel or perhaps enjoy the pool or beach. Alternatively, join an optional tour to Split, the largest town in Dalmatia. Today's Split is the handiwork of seventeen centuries of men and women building and remodelling, adding, tearing down and touching up, so that 18th century houses intersect with ancient Roman walls. At the core of this sprawling cityscape is the palace the Emperor Diocletian built for his golden years at the turn of the fourth century. It is one of the best preserved monuments of Roman architecture in the world. You will have a guided walking tour of the town centre and visit the basement halls of Diocletian's Palace, followed by some time at leisure to explore on your own.
Back at the hotel this evening, we'll gather for a final dinner.
Meals included: B,D
Day 8 Split – UK
Today we'll transfer to the airport for our return flight to the UK.
Meals included: B
Included*
Holiday Director as your host & Specialist Local Guide
Return flights from London
7 nights half-board in 4-star hotels
A guaranteed twin or double room of your own
15 included meals: 7 breakfasts, 1 lunch, 7 dinners including a welcome drink
Overseas transfers, other transportation & porterage
Characteristics of this singles holiday*
Relax & Discover
Half Board
Flight Choices
Max Group Size 35
Reasons to trust the UK based provider of this singles tour*
"All holidays are financially protected via ATOL (flight-inclusive holidays) and financial insurance (non-flight packages). Additionally, all customer money is held in a Trust Fund, governed by independent Trustees. This means your money is 100% protected no matter what. If your travel plans change, you can use your initial deposit against another holiday at a later date."
The Newest Solo Travelers Among Us: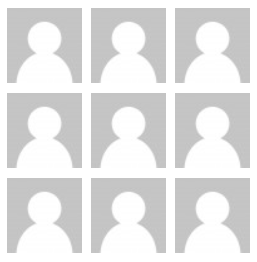 Who Travels Where?
Like Us?
Get occasional updates by email:
More great travel options not only, but especially for solo travelers, singles or friends:
* Deals and prices are subject to availability and can change at any time. All deal and booking advance information above is orientative and meant to help you with most relevant content, but with no guarantee of correctness. Details may have changed since the time of publication or last update of this deals page. Images are for illustrative purposes only. Like any booking platform, we get a small part of the revenues our selected booking partners receive. This doesn't increase the price for you, our quality booking partners simply have to share the revenue they receive anyways with us! Instead of being more expensive, your bookings through Solo Travel should be accompanied by more beautiful trips and significant savings, hopefully as intended, thanks to our ongoing efforts to provide you with the best possible booking tools, offers and prices. Additionally, you indirectly, i.e. without extra costs, support our engagement for Solo Travelers! The more bookings, the better we can work and the better argument we have for travel providers, tour operators, airlines, hotels and more to offer great deals for solo travelers & friends. Heartfelt thanks for any booking ❤