Christmas in Harrogate
$ 1,206
 Info & Booking
Amazing Singles Holidays UK for Solo Travelers & Singles
Christmas in Harrogate
Singles Holidays UK for Solo Travelers & Friends: The historic streets of Harrogate and York make the perfect setting for a Christmas filled with festive cheer, new friends and good food – with a trip to the Wetherby races adding a dose of excitement.
Highlights:
Guided tour of York
Boxing Day races at Wetherby
Enjoy a traditional Christmas Day lunch, followed by tea, coffee and Christmas cake during the Queen's speech
Duration & Price:
5 Days from about £ 999*
Note: This UK singles tour is mainly suitable for British solo travellers as the operator of this tour usually includes flights from Great Britain by default. If you want to depart from another part of the world, you'll find many beautiful and for sure unforgettable
tours for women only
,
tours for everyone
(i.e. with a colorfully mixed group probably) or
tours for young adults
– all from internationally very popular and experienced tour operators and without included flights or with international departure airports available. You'll also find individual
day trips, activities & excursions
on Solo Travel.
Itinerary*
Day 2 Christmas Eve, York
York is the ideal destination for a festive day trip, and that's what we've got lined up today. The city's historic core is a fantastically well-preserved relic of medieval design, with its crown jewel being the sprawling York Minster Cathedral. After a guided tour of all the key sights, you'll have some time to yourself to get some lunch and explore the ancient streets – many of them decked out in their Christmas finery. Later, we'll gather once again to enjoy dinner at the hotel.
Meals included: B,D
Day 3 Christmas Day, Harrogate
Festive spirit will be in abundance today, as we enjoy a wonderful Christmas lunch together at the hotel. Afterwards you can simply relax and enjoy your surroundings, or perhaps you'll choose to walk into the Victorian heart of Harrogate.
In the evening, we'll all meet up again for a light meal.
Meals included: B,L,D
Day 4 Boxing Day, Wetherby Races
After a leisurely breakfast and some free time in the morning, thrills and spills will be on the agenda today, as we head off to the traditional market town of Wetherby for an afternoon at the races. You might fancy a flutter, or just want to pick a favourite to cheer on – either way, the atmosphere will be electric as we watch the incredible horses and riders take on the course.
Afterwards, we'll head back to the hotel, where we'll share our farewell meal together.
Meals included: B,D
Day 5 Harrogate
All good things must come to an end, and unfortunately that includes festive getaways. Enjoy breakfast in the hotel for the last time before saying goodbye, checking out and heading home.
Meals included: B
Included*
Holiday Director as your host & Specialist Local Guide
4 nights half-board in a 4-star hotel
A guaranteed twin or double room of your own
9 included meals: 4 breakfasts, 1 festive Christmas Day lunch with a glass of wine, 4 dinners including a welcome drink and tea, coffee and mince pies on arrival.
All highlights included
Overseas transfers, other transport & porterage
Characteristics of this singles holiday*
Festive
Short Break
Half Board
All Highlights Included
Reasons to trust the UK based provider of this singles tour*
"0"
The Newest Solo Travelers Among Us: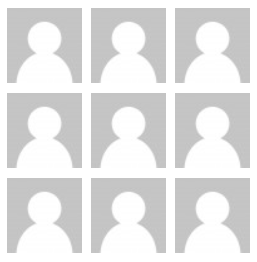 Who Travels Where?
Like Us?
Get occasional updates by email:
More great travel options not only, but especially for solo travelers, singles or friends:
* Deals and prices are subject to availability and can change at any time. All deal and booking advance information above is orientative and meant to help you with most relevant content, but with no guarantee of correctness. Details may have changed since the time of publication or last update of this deals page. Images are for illustrative purposes only. Like any booking platform, we get a small part of the revenues our selected booking partners receive. This doesn't increase the price for you, our quality booking partners simply have to share the revenue they receive anyways with us! Instead of being more expensive, your bookings through Solo Travel should be accompanied by more beautiful trips and significant savings, hopefully as intended, thanks to our ongoing efforts to provide you with the best possible booking tools, offers and prices. Additionally, you indirectly, i.e. without extra costs, support our engagement for Solo Travelers! The more bookings, the better we can work and the better argument we have for travel providers, tour operators, airlines, hotels and more to offer great deals for solo travelers & friends. Heartfelt thanks for any booking ❤