Chateau Weekend & Monet's Garden
$ 839
 Info & Booking
Amazing Singles Holidays France for Solo Travelers & Singles
Chateau Weekend & Monet's Garden
Singles Holidays France for Solo Travelers & Friends: The famous gardens of the artist Claude Monet are at the centre of this short break, where your base is close to Paris, the chic capital of France. During your stay you'll also have the chance to join two exciting optional excursions. You can explore the stunning gardens of the UNESCO-listed Château de Versailles, and soak up the glamour of Paris by night when it is beautifully illuminated.
Highlights:
Evening in a traditional French restaurant
Monet's Garden including entrance
Duration & Price:
4 Days from about £ 699*
Note: This France singles tour is mainly suitable for British solo travellers as the operator of this tour usually includes flights from Great Britain by default. If you want to depart from another part of the world, you'll find many beautiful and for sure unforgettable
tours for women only
,
tours for everyone
(i.e. with a colorfully mixed group probably) or
tours for young adults
– all from internationally very popular and experienced tour operators and without included flights or with international departure airports available. You'll also find individual
day trips, activities & excursions
on Solo Travel.
Itinerary*
Day 2 Plessis-Robinson – at Leisure
Today's optional excursion takes us to the formal gardens of the Château de Versailles. This UNESCO-listed building was once a hunting lodge, a seat of government and a symbol of the power of the French monarchy. The huge honey-coloured palace was built in the 17th century during the reign of Louis XIV, and at the same time the magnificent gardens were created by landscape artist André le Nôtre. As we explore, we'll see three large parterres, more than 200 sculptures, groves nestled among the woods, fountains and a spectacular orangery.
With its exceptional architecture and delicious gastronomic delights, Paris is a seductive city. Sit back and enjoy the sights as they are wonderfully illuminated on an optional coach tour of the French capital this evening, with dinner included.
Meals included: B
Day 3 Giverny
It is said that the history of France is written in her gardens, and this is reflected in the many different horticultural styles found across the country.
Particularly delightful are the gardens of the famous French Impressionist Claude Monet in Giverny. He planted and painted here from 1883 until his death in 1926, gaining inspiration from the natural beauty that surrounded him.
Explore the artist's flower garden, Clos Normand, as well as the Japanese-style water garden. These two areas are a beautiful contrast to one another, yet are equally wonderful to explore.
The most famous feature is the lily pond, from which Monet gained so much inspiration, and his series of water-lily paintings is revered throughout the world.
As you stroll through the enchanting gardens don't miss the exquisite wisteria-covered Japanese bridge – it too is depicted in many of Monet's greatest works of art.
In the evening, we will gather as a group to enjoy a farewell drink.
Meals included: B
Day 4 Paris – UK
Today we will return to St Pancras International by Eurostar.
Meals included: B
Additional Information
If you would like to stay in a hotel conveniently located for St Pancras International for an extra night or two before or after your tour we can arrange this for you. Simply speak to one of our Holiday Advisors for more information.
Please note – the 28th April 2023 departure is a women-only tour
Included*
Holiday Director as your host & Specialist Local Guide
Standard-class return rail travel by Eurostar from St Pancras International
3 nights in a 4-star hotel
A guaranteed twin or double room of your own
4 included meals: 3 breakfasts, 1 dinner including a welcome & farewell drink
Overseas transfers & other transportation
Characteristics of this singles holiday*
Short Break
All Breakfasts
Rail
Max Group Size 35
Women Only Departure Available
Reasons to trust the UK based provider of this singles tour*
"0"
The Newest Solo Travelers Among Us: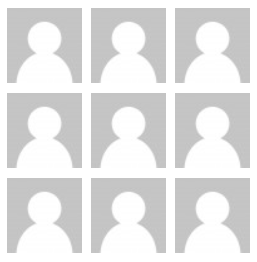 Who Travels Where?
Like Us?
Get occasional updates by email:
More great travel options not only, but especially for solo travelers, singles or friends:
* Deals and prices are subject to availability and can change at any time. All deal and booking advance information above is orientative and meant to help you with most relevant content, but with no guarantee of correctness. Details may have changed since the time of publication or last update of this deals page. Images are for illustrative purposes only. Like any booking platform, we get a small part of the revenues our selected booking partners receive. This doesn't increase the price for you, our quality booking partners simply have to share the revenue they receive anyways with us! Instead of being more expensive, your bookings through Solo Travel should be accompanied by more beautiful trips and significant savings, hopefully as intended, thanks to our ongoing efforts to provide you with the best possible booking tools, offers and prices. Additionally, you indirectly, i.e. without extra costs, support our engagement for Solo Travelers! The more bookings, the better we can work and the better argument we have for travel providers, tour operators, airlines, hotels and more to offer great deals for solo travelers & friends. Heartfelt thanks for any booking ❤