Sorry, this product cannot be purchased.
AUSTRALIAN HIGHLIGHTS
$ 9,343
 Info & Booking
Amazing Singles Holidays Australia for Solo Travelers & Singles
AUSTRALIAN HIGHLIGHTS
Singles Holidays Australia for Solo Travelers & Friends: Tick off many of Australia's most famous sights on an incredible journey Down Under from Sydney to Melbourne. Sydney's highlights are equally thrilling, with Sydney Opera House, Bondi Beach and Mrs Macquarie's Chair, all part of your tour here. Prepare to be dazzled by the paradise beaches of Port Stephens and stop to admire Byron Bay's iconic lighthouse as you travel along the stunning Gold Coast to Brisbane. Your next destination is Cairns, where you'll board a catamaran for a thrilling cruise on the Great Barrier Reef. More iconic sights await in Uluru-Kata Tjuta National Park, with sunrise and sunset visits to the giant monolith Uluru within your reach, as well as the chance to view Aboriginal rock art. We'll continue to explore Australia's Red Centre and stop in Alice Springs, where the Flying Doctor Base and the School of the Air are two sightseeing highlights. You'll then travel to Adelaide, where a tour is followed by a tasting of wines in the famed Barossa Valley. Take a scenic journey along the spectacular Great Ocean Road to Melbourne and opt to visit Phillip Island to watch the charming penguin parade.
Highlights:
Sydney's iconic sights
Visit to Port Stephens
Byron Bay's iconic lighthouse
Discover Brisbane
Great Barrier Reef catamaran cruise
Uluru (Ayers Rock) at sunrise & sunset
See the Kata Tjuta (the Olgas)
Tour of Alice Springs
Authentic Aussie bush barbecue
Discover Adelaide
Visit Barossa Valley including lunch & wine-tasting
Journey along the Great Ocean Road
Discover Melbourne
Duration & Price:
23 Days from about £ 7,749*
Note: This Australia singles tour is mainly suitable for British solo travellers as the operator of this tour usually includes flights from Great Britain by default. If you want to depart from another part of the world, you'll find many beautiful and for sure unforgettable
tours for women only
,
tours for everyone
(i.e. with a colorfully mixed group probably) or
tours for young adults
– all from internationally very popular and experienced tour operators and without included flights or with international departure airports available. You'll also find individual
day trips, activities & excursions
on Solo Travel.
Itinerary*
Day 4 Sydney
Our included sightseeing tour will show you Sydney's highlights, including the world-famous Harbour Bridge and Opera House, which dominate the vast and picturesque harbour. Other memorable sights include Bondi Beach, Hyde Park, Darling Harbour and Mrs Macquarie's Chair. This huge sandstone rock was hand-carved by convicts in the shape of a bench for Governor Macquarie's wife, Elizabeth, in 1810. It's a great vantage point, so take a few minutes to enjoy the view.
This evening, get to know your travelling companions better over a welcome drink and dinner.
Meals included: B,D
Day 5 Sydney – at Leisure
If you choose to join today's optional excursion, you've a full day of thrills ahead. You head through the Blue Mountains, past the Three Sisters rock formation and along Jamieson Valley – Australia's answer to the Grand Canyon. Finally, you'll visit Scenic World, where you can opt to take a journey on the world's steepest incline railway into ancient rainforest, or enjoy a cable-car ride over the valley.
Meals included: B
Day 6 Sydney – at Leisure
You can choose from a couple of exciting optional excursions today. If you've a head for heights, you could take in exceptional views of Sydney Harbour and the surrounding area on a guided Sydney Harbour Bridge climb. Don't worry, you'll get a safety briefing beforehand and will wear a harness at all times. At the end you'll receive a group photo, a cap, certificate and a pass to the Pylon Lookout for further sweeping views.
Another option is to step beneath the sails and enjoy a guided tour of the Sydney Opera House. You'll learn about the history of the building, uncover stories about artists and the shows performed here and have an opportunity to visit areas usually off limits to the general public.
Meals included: B
Day 7 Sydney – Port Stephens – Port Macquarie
We've a lovely journey along the coast this morning as we leave Sydney behind and head to Port Stephens. This idyllic coastal resort, known as the 'blue water paradise', is home to white-sand beaches, picturesque bays lapped by turquoise seas, and immense sand dunes. Enjoy some time at leisure here, lazing on the beach or maybe you'll choose to head off on an optional dolphin-watching cruise. Later, we'll continue to Port Macquarie.
Meals included: B
Day 8 Port Macquarie – Brisbane
This morning, we'll take to the road once again, making our way along the coast to Byron Bay, famous for its beautiful beaches and laid-back surf culture. We'll stop here to admire its iconic lighthouse, which sits on a rocky headland.
We'll then continue along the stunning Gold Coast, renowned for its fabulous beaches, and on to Brisbane.
Meals included: B
Day 9 Brisbane – at Leisure
You can spend today at leisure in Brisbane, or you could choose to join an optional excursion to North Stradbroke Island. Fondly known as Straddie by the locals, it is the world's second largest sand island at about 38km long and 11km wide. You can relax on the beach, or maybe head off on a bush walk, keeping an eye out for resident wildlife, including kangaroos, koalas and kookaburras – the largest member of the kingfisher family.
Meals included: B
Day 11 Great Barrier Reef
Today you have the chance to explore a whole new world on an included trip by catamaran to the outer Great Barrier Reef. Marine life comes incredibly close to the vessel, and you can experience the reef without getting wet from the comfort of a semi-submersible or an underwater observatory. Of course, you can also go snorkelling in this amazing underwater world – all the equipment and guidance you need is provided, as well as lunch.
Meals included: B,L
Day 12 Cairns – at Leisure
On this free day you can simply relax and soak up the sun. However, if you want to see more, a ride on the Kuranda Railway is an option to see the Atherton Tablelands.
Your first stop will be the Skyrail Rainforest Cableway, where you'll glide over and through heritage rainforest. After free time in the village of Kuranda, you'll take a journey on the Kuranda Scenic Railway, with the Barron Falls just one of the incredible highlights.
Meals included: B
Day 13 Cairns – Uluru
This morning we'll fly to Ayers Rock, or Uluru, situated in the Uluru-Kata Tjuta National Park. This huge sandstone monolith, which is two miles long, 1,000ft high and measures six miles around the base, is a majestic sight and one of the world's most treasured natural wonders. It is a wondrous sight at any time of day, but even more so at sunrise and sunset, when its colours change dramatically. You will have the chance to admire Uluru at both of these magical times.
This evening you can enjoy an optional visit to the impressive Field of Light installation.
Meals included: B
Day 14 Uluru – Alice Springs
We will visit Uluru as the sun rises this morning. We will also have the very special opportunity to step into some of the caves in the base of the rock and admire the fascinating Aboriginal art that graces the walls. Off in the distance you will spot the mysterious Kata Tjuta, or the Olgas, a range of 36 spectacular rock domes.
Later we'll take to the road and journey to the outback town of Alice Springs.
Meals included: B
Day 15 Alice Springs
A fascinating tour today will introduce you to the Flying Doctor Base and the old Telegraph Station, the original site of the first European settlement in central Australia, which is now a museum. Depending on timings we'll also visit the famous School of the Air.
This evening attend an Aussie bush barbecue – a fantastic included highlight where you can sample traditional cuisine. This is an authentic experience that really sums up the spirit of the Australian Outback. The fun starts at sunset as we take to the road to try to spot kangaroos. Before you eat you can try your hand at boomerang throwing, and afterwards you can indulge in a spot of stargazing.
Meals included: B,D
Day 17 Adelaide
We'll start the day with a tour of Adelaide's main highlights, including the cricket and football stadium, the Adelaide Oval, broad expanses of lush parkland and the imposing St Peter's Cathedral.
Next, we continue to the Barossa Valley, which is famous for its wines. At the Jacobs Creek visitor centre we'll stop for a tasting and lunch. We'll also taste wines at the award-winning Wolf Blass winery.
Meals included: B,L
Day 19 Warrnambool – Melbourne
Your journey to Melbourne today takes you along one of the most spectacular coastal routes in the world, the Great Ocean Road. As you go you'll see the Twelve Apostles, although only eight of these towering limestone stacks remain, the Arch and many other fantastic rock formations.
Meals included: B
Day 20 Melbourne
Enjoy a tour of Melbourne this morning. Highlights include Federation Square, Melbourne Cricket Ground, Flinders Street Station and the Grand Prix Circuit that circles Albert Park Lake. Another stop is Fitzroy Gardens, which features pathways lined with towering elms, colourful floral displays and the Fairies' Tree sculpture – a centuries-old tree stump featuring delightful carvings.
Meals included: B
Day 21 Melbourne – at Leisure
You can spend a further day at leisure, making your own discoveries. Alternatively, you might be tempted to join an optional excursion to Phillip Island to see the remarkable penguin parade. At sunset, after a hard day's fishing, hundreds of these delightful creatures – the world's smallest penguin – appear from out of the ocean and waddle their way across the beach to their sand dune burrows. You can take in this marvellous spectacle from special viewing stands and boardwalks, which give you the chance to get up close to nature.
Meals included: B
Days 22 & 23 Melbourne – UK
Enjoy time at leisure before your return flight to the UK, arriving the next day.
Meals included: B
Included*
Holiday Director as your host & Specialist Local Guide
Return flights from London
Use of an airport lounge in the UK
20 nights in 3 & 4-star hotels plus 2 nights in flight
A guaranteed twin or double room of your own
23 meals: 19 breakfasts, 2 lunches, 2 dinners including welcome drink
Overseas transfers, internal flights, other transportation & porterage
Characteristics of this singles holiday*
Classic Touring
All Breakfasts
Flight Choices
Max Group Size 35
Reasons to trust the UK based provider of this singles tour*
"0"
The Newest Solo Travelers Among Us: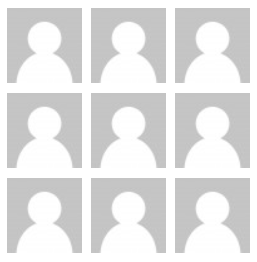 Who Travels Where?
Like Us?
Get occasional updates by email:
More great travel options not only, but especially for solo travelers, singles or friends:
* Deals and prices are subject to availability and can change at any time. All deal and booking advance information above is orientative and meant to help you with most relevant content, but with no guarantee of correctness. Details may have changed since the time of publication or last update of this deals page. Images are for illustrative purposes only. Like any booking platform, we get a small part of the revenues our selected booking partners receive. This doesn't increase the price for you, our quality booking partners simply have to share the revenue they receive anyways with us! Instead of being more expensive, your bookings through Solo Travel should be accompanied by more beautiful trips and significant savings, hopefully as intended, thanks to our ongoing efforts to provide you with the best possible booking tools, offers and prices. Additionally, you indirectly, i.e. without extra costs, support our engagement for Solo Travelers! The more bookings, the better we can work and the better argument we have for travel providers, tour operators, airlines, hotels and more to offer great deals for solo travelers & friends. Heartfelt thanks for any booking ❤