AUSTRALIAN HIGHLIGHTS
$ 8,343
 Info & Booking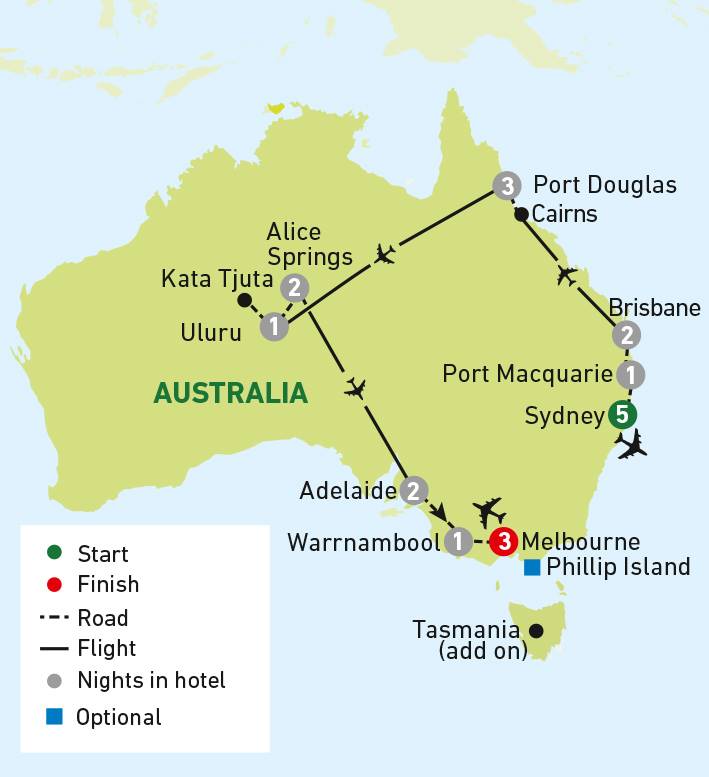 Amazing Singles Holidays Australia for Solo Travelers & Singles
AUSTRALIAN HIGHLIGHTS
Singles Holidays Australia for Solo Travelers & Friends: Tick off many of Australia's most famous sights on an incredible journey Down Under from Sydney to Melbourne. Sydney's highlights are equally thrilling, with Sydney Opera House, Bondi Beach and Mrs Macquarie's Chair, all part of your tour here. Prepare to be dazzled by the paradise beaches of Port Stephens and stop to admire Byron Bay's iconic lighthouse as you travel along the stunning Gold Coast to Brisbane. Your next destination is Cairns, where you'll board a catamaran for a thrilling cruise on the Great Barrier Reef. More iconic sights await in Uluru-Kata Tjuta National Park, with sunrise and sunset visits to the giant monolith Uluru within your reach, as well as the chance to view Aboriginal rock art. We'll continue to explore Australia's Red Centre and stop in Alice Springs, where the Flying Doctor Base and the School of the Air are two sightseeing highlights. You'll then travel to Adelaide, where a tour is followed by a tasting of wines in the famed Barossa Valley. Take a scenic journey along the spectacular Great Ocean Road to Melbourne and opt to visit Phillip Island to watch the charming penguin parade.
Highlights:
Sydney's iconic sights, Visit to Port Stephens, Byron Bay's iconic lighthouse, Discover Brisbane, Great Barrier Reef catamaran cruise, Uluru (Ayers Rock) at sunrise & sunset, See the Kata Tjuta (the Olgas), Tour of Alice Springs, Authentic Aussie bush barbecue, Discover Adelaide, Visit Barossa Valley including lunch & wine-tasting, Journey along the Great Ocean Road, Discover Melbourne
23 Days from about £ 7,299*
This Australia tour is mainly suitable for British solo travellers as flights from Great Britain are included by default. If you want to depart from another part of the world, you'll find many beautiful
tours for solo travellers
without included flights or with other departure airports available
here
.
The Newest Solo Travelers Among Us: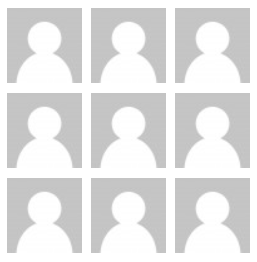 Who Travels Where?
Like Us?
Get occasional updates by email:
More great travel options not only, but especially for solo travelers, singles or friends:
* Deals and prices are subject to availability and can change at any time. All deal and booking advance information above is orientative and meant to help you with most relevant content, but with no guarantee of correctness. Details may have changed since the time of publication or last update of this deals page. Images are for illustrative purposes only. Like any booking platform, we get a small part of the revenues our selected booking partners receive. This doesn't increase the price for you, our quality booking partners simply have to share the revenue they receive anyways with us! Instead of being more expensive, your bookings through Solo Travel should be accompanied by more beautiful trips and significant savings, hopefully as intended, thanks to our ongoing efforts to provide you with the best possible booking tools, offers and prices. Additionally, you indirectly, i.e. without extra costs, support our engagement for Solo Travelers! The more bookings, the better we can work and the better argument we have for travel providers, tour operators, airlines, hotels and more to offer great deals for solo travelers & friends. Heartfelt thanks for any booking ❤